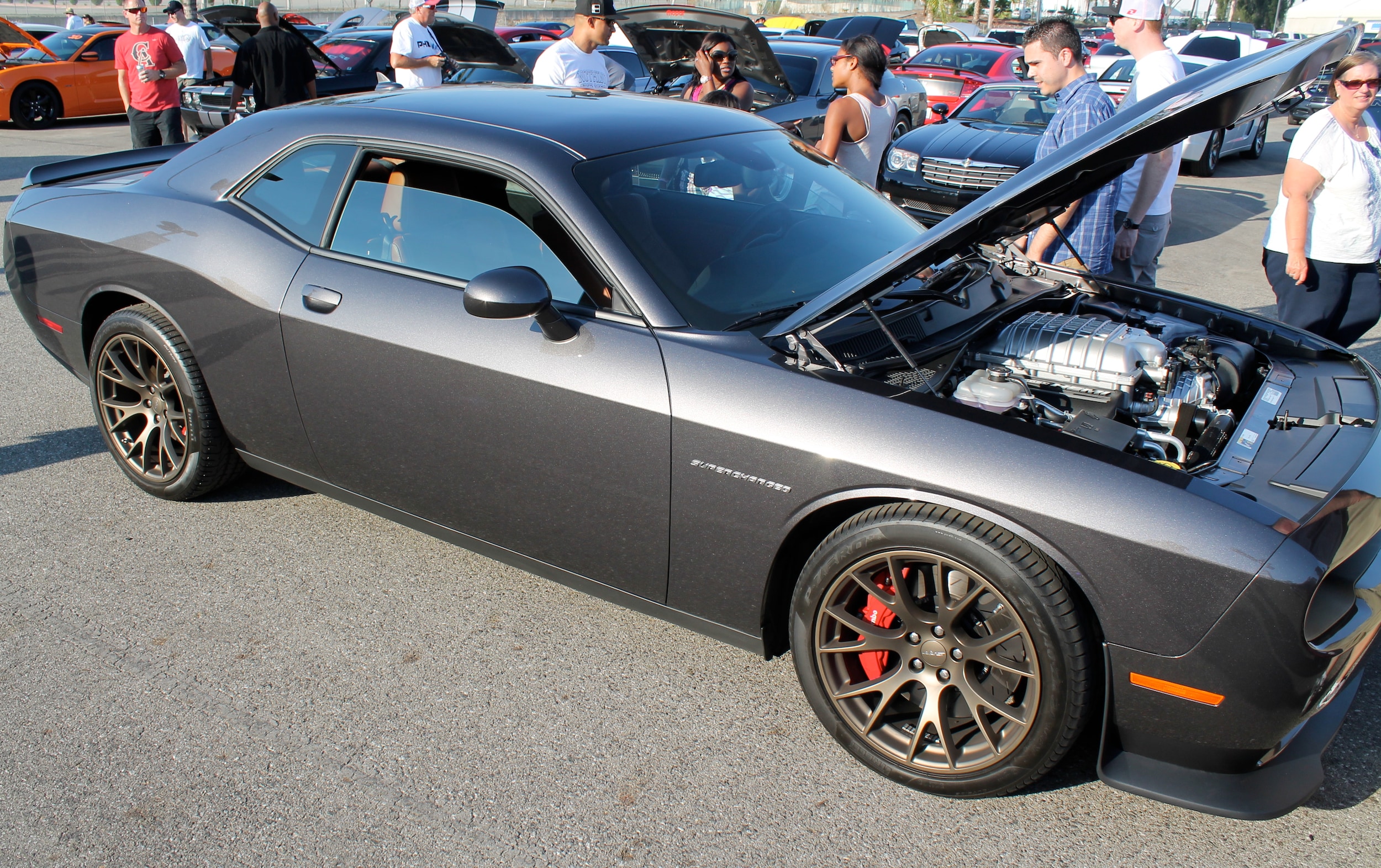 Earlier this month on the 13th of September, Moss Bros Chrysler Dodge Jeep Ram of San Bernardino teamed up with Mopar360 to help raise money for Disabled American Veterans by holding the second annual charity car show. Wayne Allen, General Manager of Moss Bros. CDJR San Bernardino is also the Vice President of Mopar360 and he and his wife Trisha have helped organize this great event for the last two years.
Mopar360 is a Southern California car club that was organized in 2007 by a group of car enthusiasts that are centered on all brands associated with Mopar. There are no dues or fees to join; the only thing they ask is that you are a Mopar enthusiast. In fact, since their organization in 2007 the Mopar360 family has grown and their members can now be found in AL, AZ, GA, NM, NC, NY, TN, TX, VA, and WA.
There were over 60 vehicles featured at the show ranging from Challengers, Chargers, Darts, Jeeps, and even a Dodge Viper. One special treat was having a, yet to be released, Challenger SRT Hellcat on display. The Challenger was provided by Chrysler Corporation and was the star of the show. In fact there was even a moment where the engine was revved, which filled the entire show with excitement and awe. Seeing the most powerful muscle car in the world, before its release, was a special treat for all who attended.
The Challenger SRT Hellcat is not only the most powerful muscle car ever made, it is safe to say that it is probably the most anticipated muscle car ever made too. Chrysler has been teasing the public with this car over the last few months and customers have been chomping at the bit to get a hold of them. It wasn't until recently however that Dodge has provided a website allowing customers to order the new Hellcat. To get news, updates, availability & pre-sale information regarding The All New 2015 Dodge Challenger Hellcat click here.
Moss Bros was happy to have been able to participate in such a great event and help raise money for those who have served our country.
To view our entire photo album of the event please click here.