Every four years to help synchronize the calendar year with the solar year we get to enjoy an extra day at the end of February, a leap day. This year Chevrolet challenged all of its dealerships to #DayItForward by making special efforts to spend this extra day (as well as the rest of the year), helping others.
"Time is such a precious commodity and having an extra day this year presents an amazing opportunity for all of us to do something impactful," said Chevrolet vice president of Marketing, Paul Edwards.
Moss Bros. Chevrolet was excited to be a part of this great campaign and show our customers and employees how much they are appreciated. We were able to surprise a few of our valued customers with treats throughout the day as well as recognize some of our valued team members. In the morning we invited all of our customers who were waiting for their vehicles in our service department to enjoy their favorite beverage from our local Starbucks.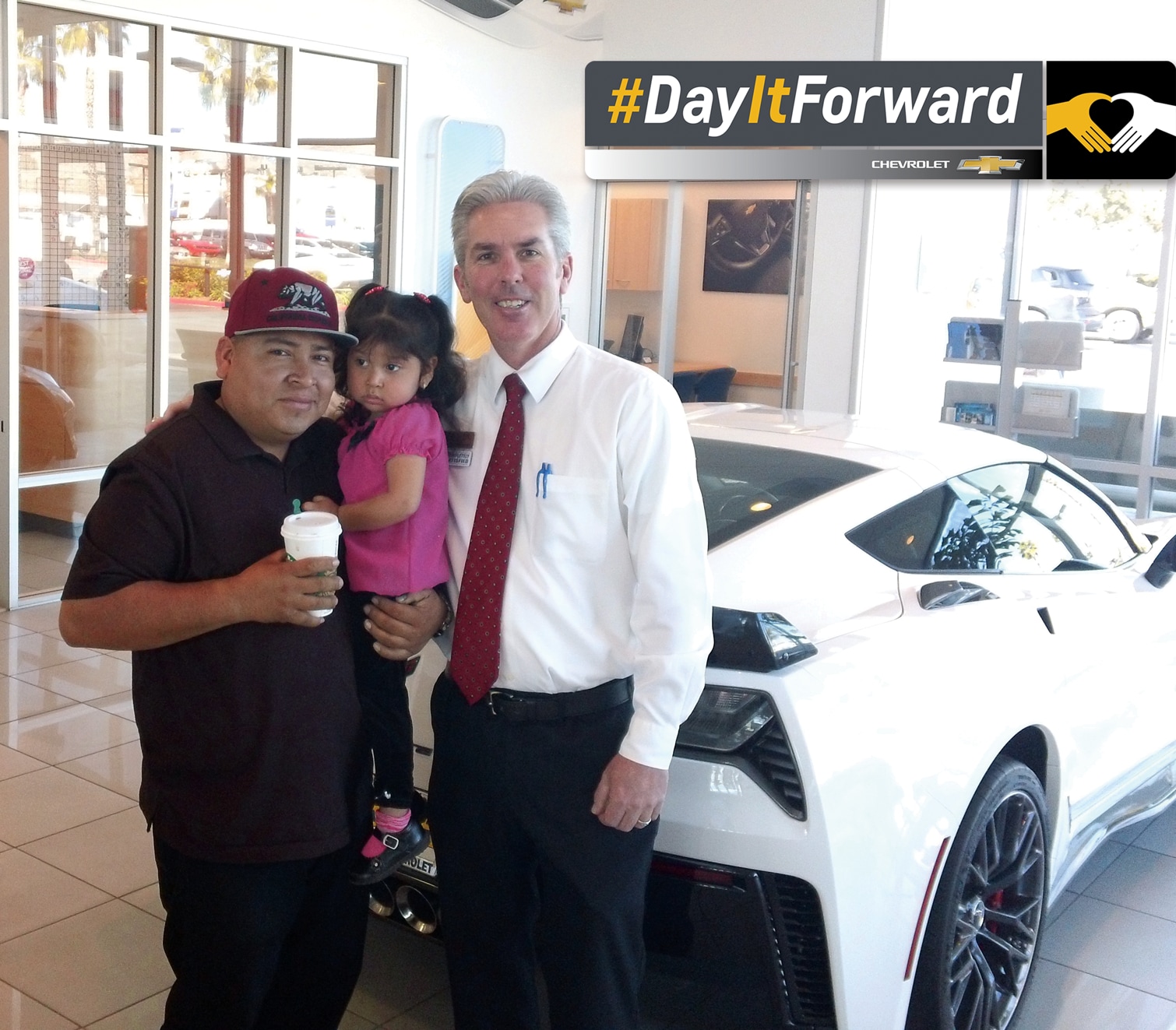 Shortly before lunch we were able to recognize David Fuentes, one of our outstanding Sales Managers. David goes above and beyond helping his customers with their vehicle purchases. Moss Bros. has been in business for over 90 years and we strive to provide outstanding service to all of our customers by making sure they are happy with every aspect of their visit. David is a great example to all of his fellow employees and we are lucky to have him as part of our team.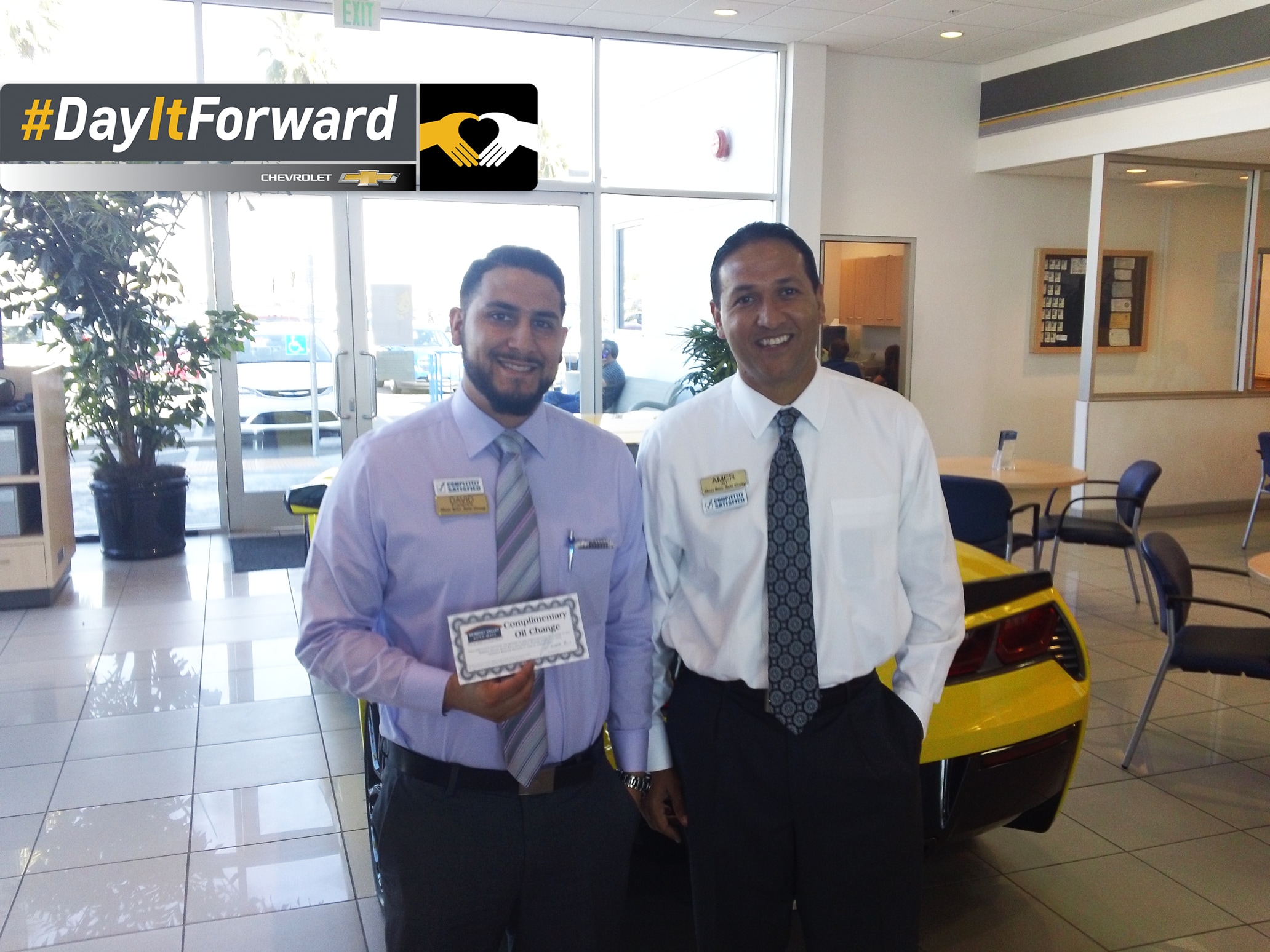 In the early afternoon we once again went back to our service department and treated everyone waiting to a free oil change. We had a great time showing our customers how much we appreciate their business and hope we can continue to help them for many more years to come.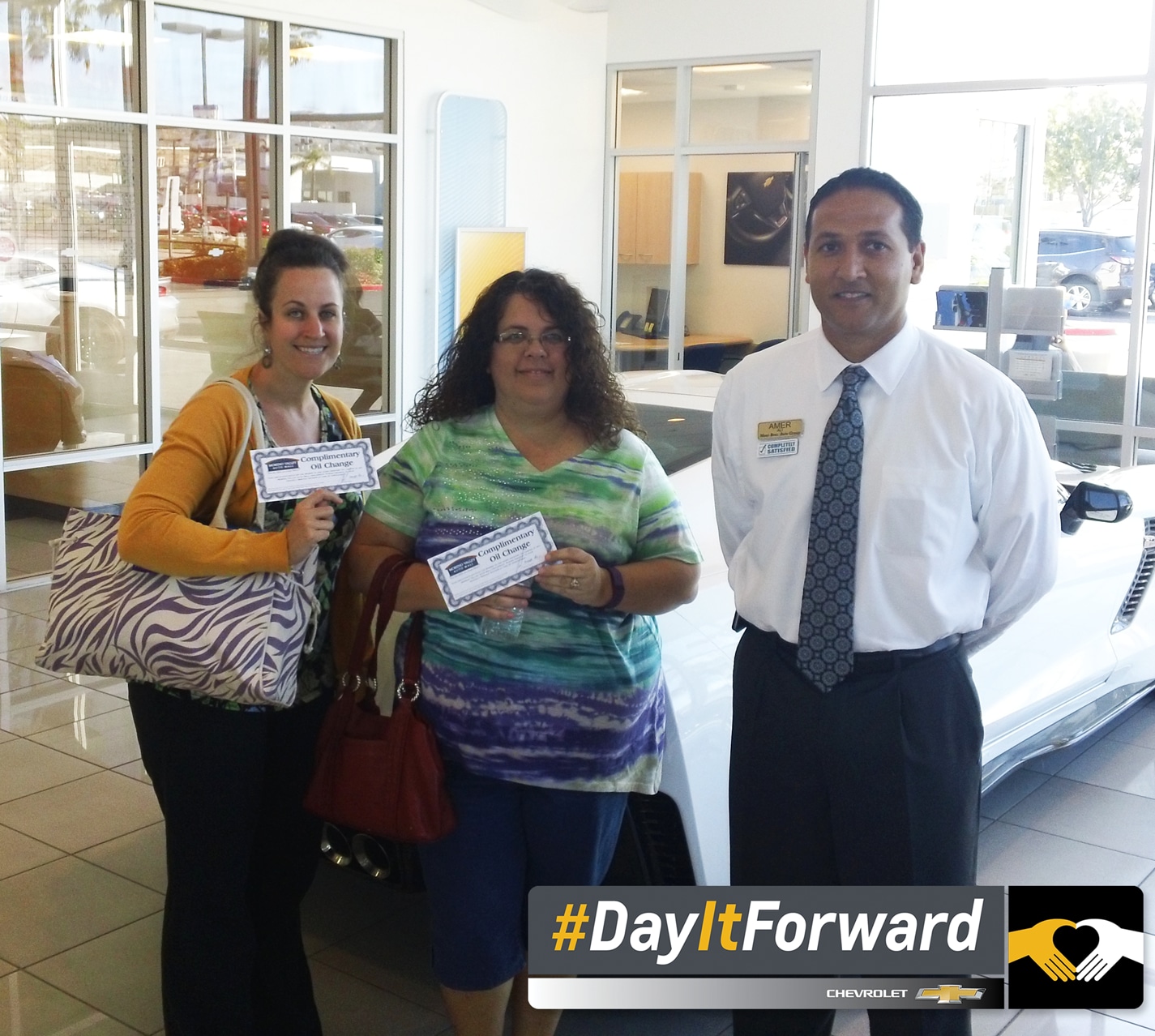 We finished the day by surprising one of our customers with a full detail to their Chevrolet Silverado. #DayItForward was a huge success for not only our customers but us as well. We loved seeing the looks on the faces of our customers as they were treated with something that brightened their day. Chevrolet has encouraged us to continue with these random acts of service throughout the rest of year at our dealership and in our personal lives. Whether it's a cup of coffee, carrying someones groceries to their car, or a friendly smile, we hope that we can spread even more joy and encourage others to #DayItForward.