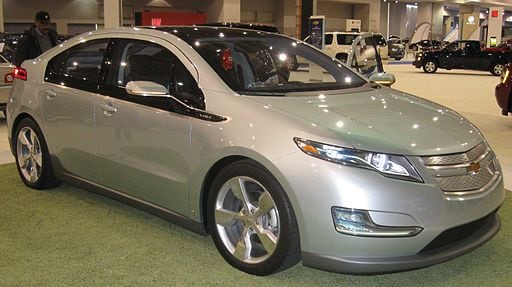 The Infiniti M-series hybrid luxury sedan has been getting a lot of press. It's winning awards left and right, and to be sure, it's a great car. There's just one problem with it for most buyers, though: The top-end model with all the best features starts at $67,100. Most Americans who are conscious of high gas prices, and want hybrid vehicles, won't buy a his-and-hers set when the combined cost could buy a small house. What's a buyer to do when looking for a hybrid that will save on gas, help the environment, but not break the bank?
The first thing to do is understand that quality varies from vehicle to vehicle. Do some research and look for sources that aren't related to a manufacturer. No carmaker is going to tell you their product is inferior to others, so you'll need a third party source. The one being used for this piece, for example, is from a US News and World Report article reviewing the top ten 2012 hybrid models. They have no stake in which car someone buys, so their opinion is more objective than one would get from an auto company.
An interesting point to note is that in their list, six of the top ten vehicles come from Honda or Toyota. Both manufacturers have a long history of offering highly reliable vehicles. When they set out to make hybrids they produced cars that match their sterling reputations.
The Toyota Prius may be the best-known model from that manufacturer, and with good reason. It has a unique look and its popularity helped drive American public awareness of hybrid cars. Its MSRP is less than half the cost of the Infiniti vehicle, which is great news for a buyer's wallet. The EPA-estimated 51 city MPG is sure to save a few extra bucks at the gas pump as well. Its gas tank has 11.9-gallon capacity, so it can drive just over 600 miles between visits to the pump. Prius owners with a 30-mile round trip commute would only need to hit the gas station once every four business weeks.
Honda's best-scoring model on the list is the Civic Hybrid. The US News article mentions that many called its exterior "predictable" as if that was a failing of the vehicle. The truth of the matter is that it's an advantage because that means the car actually looks like a Civic, not a spaceship. The Prius has a distinct appearance that people often find appealing but it's very different than other vehicles. The Civic Hybrid is a great option for people who want hybrid benefits but like their car to look like, well, a regular car. It's message is, "You can do the right thing for your wallet and the planet without having to make a visible statement about it."
Those who like to buy American cars can take heart. Domestic manufacturers have several entries on the list as well. Ford's Fusion Hybrid and the Chevrolet Volt took two of the top three slots on the list. Both offer great fuel economy, but the Volt is known to have very high performance for a hybrid car. What could be better than saving money and the environment in a car that is tons of fun to drive?
Hybrid cars are becoming more and more popular. They're also becoming more and more affordable as the science behind them and the art of designing them matures. We've reached the point where all buyers should give serious thought to going hybrid with their next vehicle purchase. The prices of the cars may fall with each model year, but gas prices sure don't seem to go anywhere but up.
Sources
US News and World Report, Car Rankings: Hybrid Cars

Toyota Specs

Infiniti Pricing

Image source:

Image attribution: