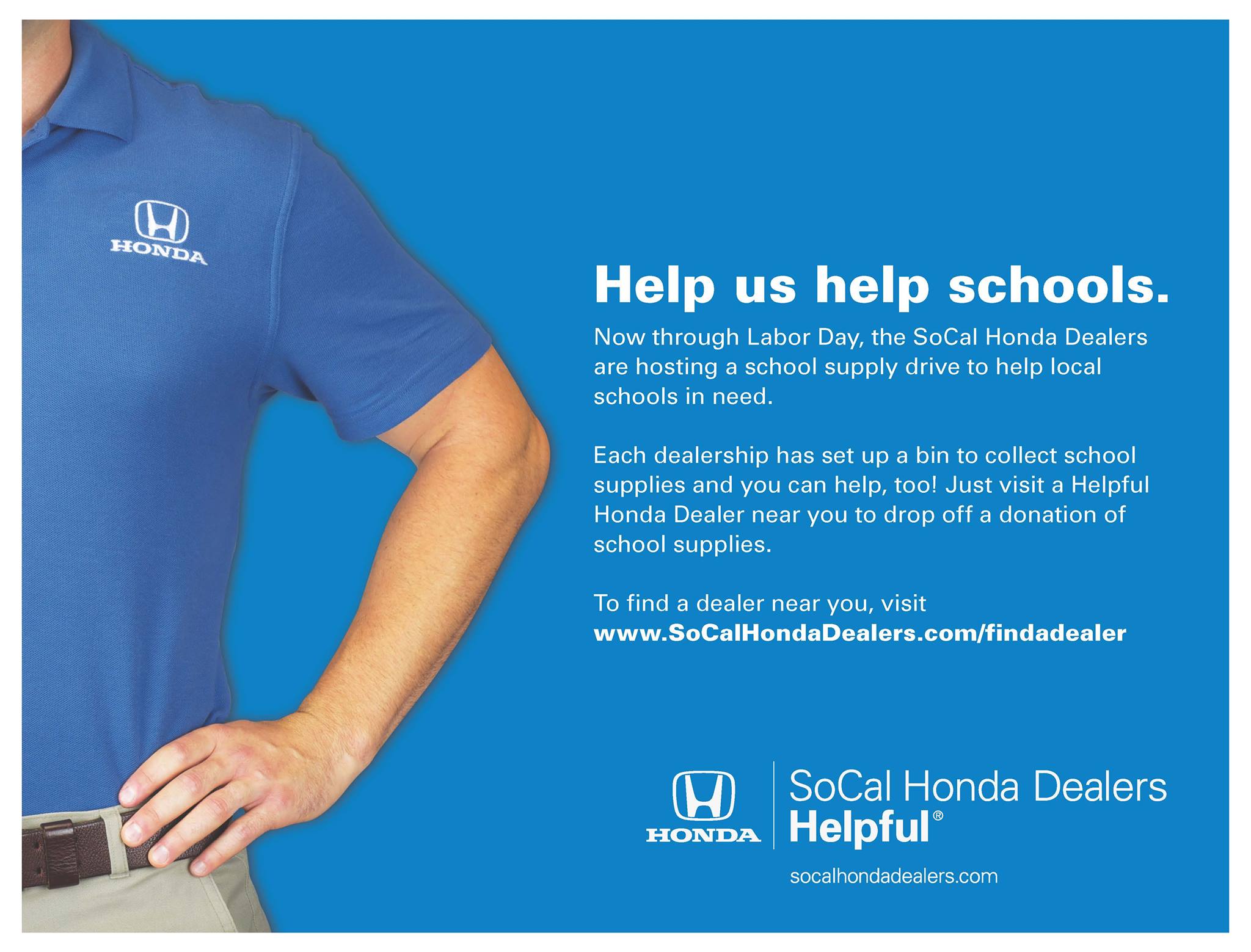 Moss Bros Honda of Moreno Valley is privileged to have the opportunity to help the community and local schools by participating in the Honda: Back to School Supply Drive. This donation drive is going on now through Labor Day, and Moss Bros Honda is excited to be able to help schools in Moreno Valley that are in need. We have a designated bin that is located at the front desk and has been set up for anyone to stop by and drop off a donation of school supplies.
It is by participating in programs like this and our Community Car Wash program, that we are able to follow the example set by "Red" Moss, Sr. and support our local community. School supplies are in great need and by donating you can allow teachers and educators the chance to focus on the growth and development of their students without worrying about a lack of supplies. With only two weeks ahead of us we would encourage everyone to donate what they can because every little bit helps. Possible supplies include but are not limited to: crayons, pencils, pens, paper, glue sticks, glue, markers, pencil boxes, folders, etc.
We look forward to seeing you and thank you for join us to help out the community.
We are located at 27990 Eucalyptus Ave. Moreno Valley, CA. 92555