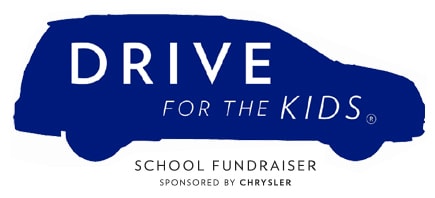 Mark your calendar! On August 28th, 2014, representatives from Moss Bros. Chrysler Dodge Jeep Ram of Moreno Valley will be partnering with parents and teachers for a Drive for the Kids Fundraiser to help raise money in support of Bear Valley Elementary.
Between 5:30 to 8:00 p.m. at 26125 Fir Ave, Moreno Valley, CA 92555, parents and guests will have the opportunity to earn a $10 contribution for Bear Valley Elementary from the Chrysler brand. By taking a test drive in a brand new Chrysler vehicle any licensed driver, age 18 or older, may drive and earn $10 on their behalf. There is no limit to the number of drives. Moss Bros. Chrysler Dodge Jeep Ram of Moreno Valley will provide 2014 model Chrysler brand vehicles along with dealership personnel volunteering their time to answer any questions.
"We enjoy working with the schools and are looking forward to the opportunity to support the kids," said Dave Oley, General Manager, of Moss Bros. Chrysler Dodge Jeep Ram in Moreno Valley.
In 1993, Chrysler introduced Drive for the Kids and became the first automotive manufacturer to reach out in direct support of local schools. Since then, Chrysler dealers have worked with parents and educators across the nation to contribute over $5 million to schools located in communities where Chrysler and its dealers do business. For more information, visit www.drive4kids.com.
As an added bonus, if Bear Valley Elementary reaches 150 test-drives they will also receive a $750 bonus. The school that has the most test drives taken, out of every elementary school participating in this program within our region, will earn an additional $5,000. The goal is for our Bear Valley community to come together and earn $4,000. The current student body enrollment is 900 students. I hope that we not only meet this goal, but exceed it as well.
As Moss Bros is making the effort to help out and raise funds for local schools through out the community be aware that we could be at your child's school NEXT!