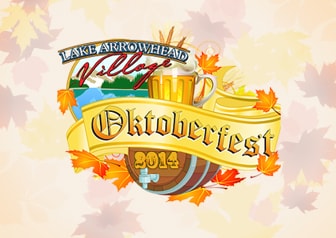 Every September and October thousands of people flock to Munich Germany where they attend the festival of beer, bratwurst, singing, dancing, and great company, Oktoberfest. Here in Southern California we find ourselves quite a fair distance from the polka enthralled streets of Munich but that doesn't mean we need to feel left out. In fact, the town of Lake Arrowhead puts on quite a celebration of their own, some consider the city to be the closest thing to the mountain towns of Europe that Southern California has to offer. What better place to attend Oktoberfest than this beautiful city just right up the hill from the Inland Empire, saving you the cost of a European trip.
Over the past few years the Lake Arrowhead Oktoberfest celebration has grown to include:
- Free games for all ages
- A Polka Contest
- The Chicken Dance
- Great Entertainment
- A Vast Selection of Beer
- And Authentic German Food, Cars, and More!
Moss Bros Auto Group is happy to be a part of this Oktoberfest celebration during the weekend of October 18th -19th. Stop by our booth set up with some of our fantastic new Volkswagen vehicles. Just look for our 25 ft. inflatable Olly the Oildrop. This is a wonderful chance to enjoy a great festival during a beautiful time of year, so please feel free to come by and see us while you are out enjoying the festivities.
For more information regarding the Lake Arrowhead Village Oktoberfest please click here.