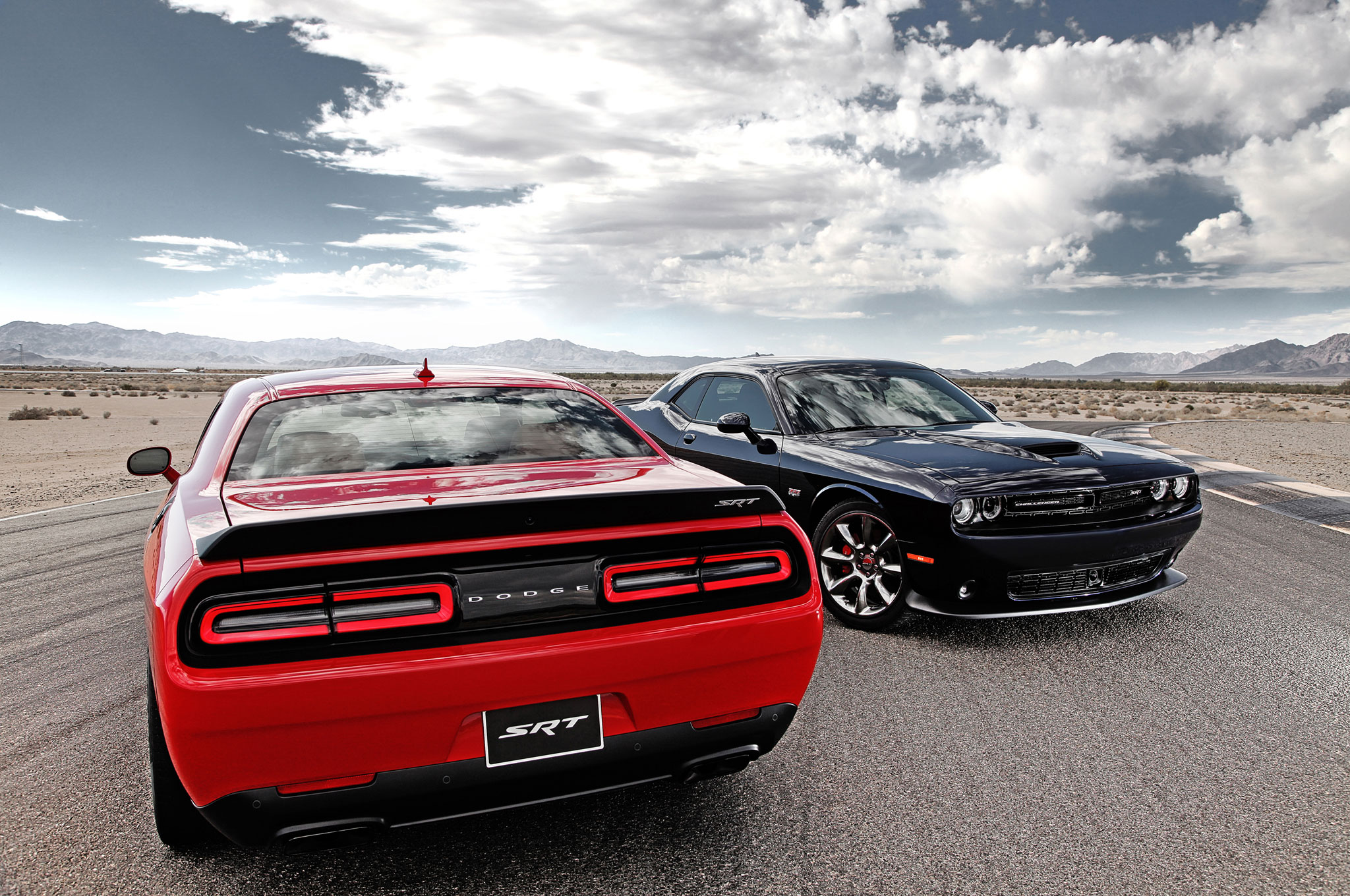 The Dodge Challenger SRT Hellcat is the most powerful American production car EVER. Peaking out at an impressive 707-horsepower the Hellcat SRT is more than capable of holding its own on the track. The 6.2-liter supercharged V-8 engine is what puts this car on an entirely different level when is comes to American muscle. It also gives Mopar fans much more to brag about in the muscle car wars that are constantly raging between car fanatics.
When comparing the $60,990 price tag that is attached to the Hellcat, potential buyers could not believe their eyes, in a good way. When breaking down the cost compared to the power of the Hellcat it is $86.27 to every horsepower. To give perspective of value the next closest car is the Lamborghini Aventador LP 720-4 which has 710 horsepower but costs $400,000. That's about $563 per horsepower, which again makes the Hellcat a steal.
As if all of the goodies under the hood weren't enough one other cool feature is that the Hellcat has two operating keys that serve different purposes. The two keys are identified by their colors, red and black. The black key limits the ability of the driver to max the performance of the vehicle to just 500 horsepower and keeps the engine below 4000 rpm, this way the valet won't get any smart ideas while you are enjoying dinner. The red key however opens up the entire engine allowing you to achieve max performance. Displays on the interior also have unique accent lights that leave a red glowing trim, which separates it from other Challengers.
There is also an extremely detailed 8.4-inch display screen that features the "SRT Performance Pages" which gives details about your car's engine performance. It also will record and save zero-to-60 times, quarter mile times, lap times, and braking distance. If the $60,000 price tag is out of your budget there will be a Challenger SXT version that starts out at $27,990 and has 305 horsepower. It is clear to see that Chrysler has firmly made their mark in the muscle car industry and has raised the bar for other car companies.
For availability regarding the Dodge Challenger SRT Hellcat you can continue to check in at each of our Moss Bros Chrysler Dodge, Jeep, Ram locations below or join our email list to be the first to learn news, updates, availability and pre-sale information.
Moreno Valley 951-486-9288
Riverside 951-688-6200
San Bernardino 909-884-8255