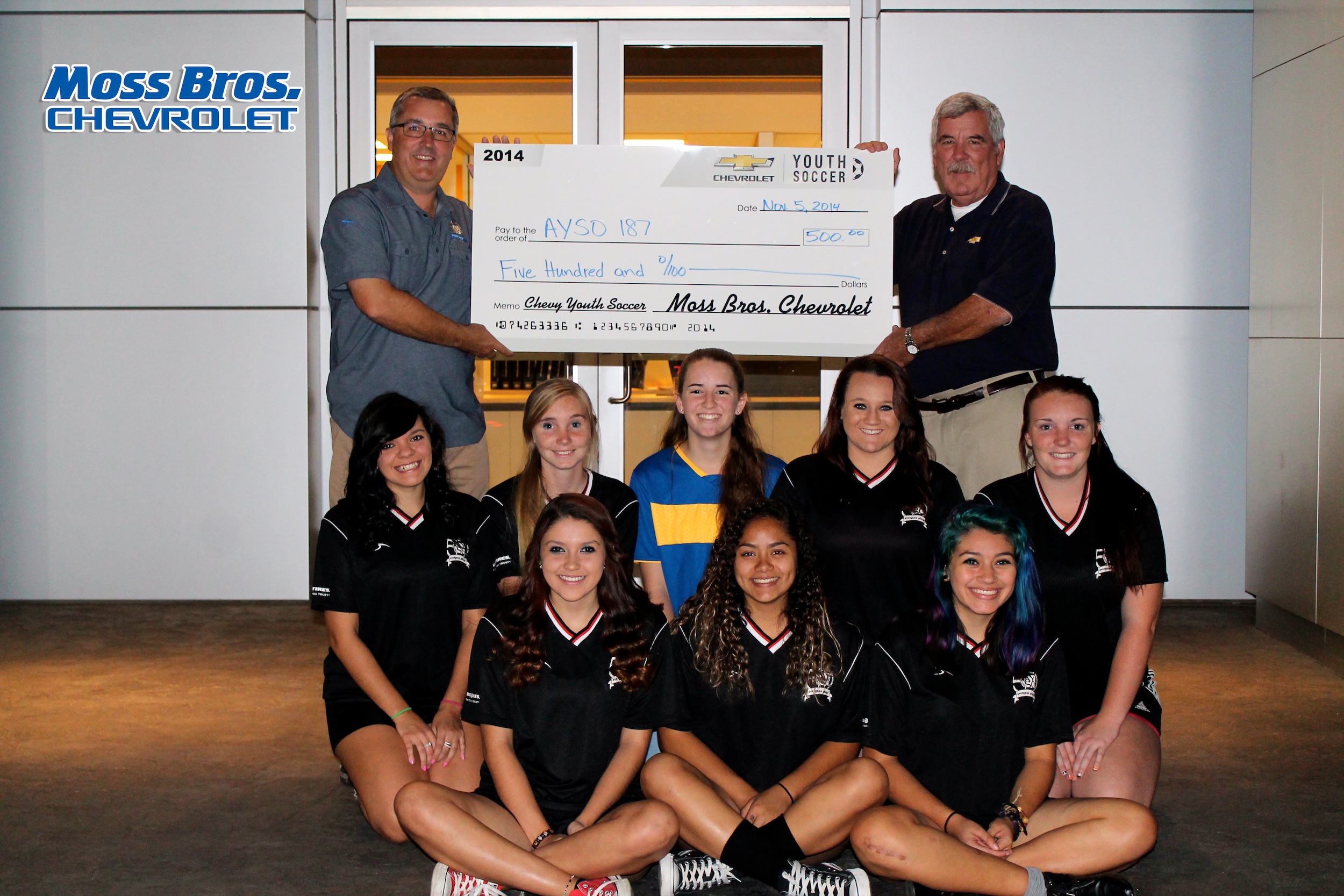 (AYSO members: Mark Tatum, Jasmin Miller, Alice Martinez, Marissa Miller, Isabella Lopez, Aimee Tatum, Lilly Santillan, Melinda Vazquez, Melissa Curley)
In 1964 a group of soccer enthusiasts met in southern California to organize a soccer league that would help teach youth the fundamentals of soccer and the importance of teamwork. What once featured just nine teams total, has now evolved into 50,000 teams and 500,000 players.
The American Youth Soccer Organization (AYSO) is a great soccer organization that is focused on sportsmanship and teamwork. With its Six Philosophies which are: Everyone Plays, Balanced Teams, Open Registration, Positive Coaching, Good Sportsmanship, and Player Development, AYSO has implemented a program that allows for its participants to learn and grow within a team. For the last 3 years Moss Bros. Chevrolet has been a proud supporter of our local AYSO organization and believes that it is within the values that they teach their participants, that the AYSO plays an important role in the community.
"Team work is a skill that we at Moss Bros practice on a daily basis. Working with other employees to make sure that our customers receive the best experience possible is very important to us," says Greg Donahue of Moss Bros.
To help continue the education and development of youth in our community Moss Bros. Chevrolet is happy to donate $500 to our local AYSO 187. We were privileged enough to have members of one of our local teams come in to accept the check and we wish them the best of luck with their up coming season.