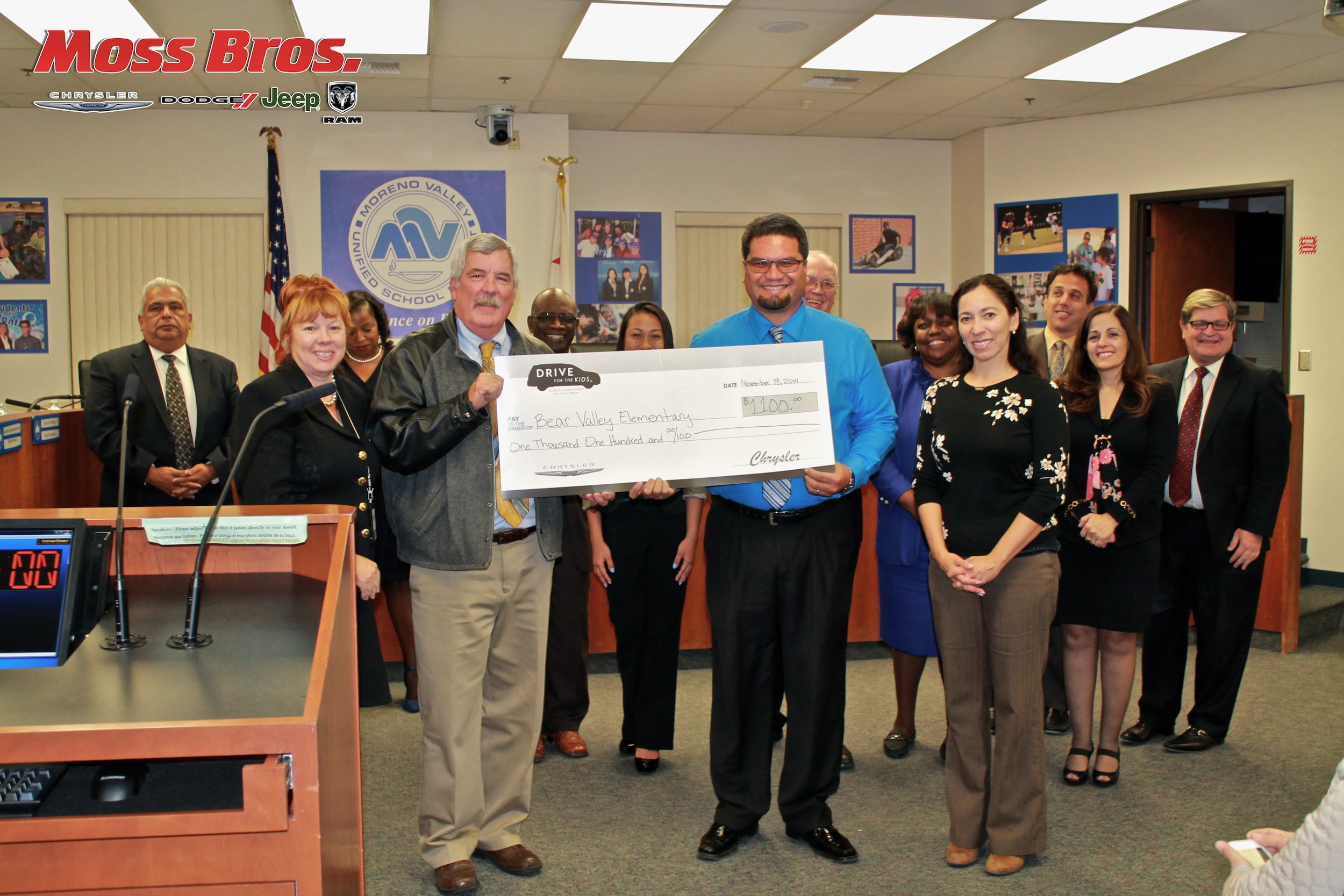 Moreno Valley, California (November 18th
, 2014)- Moss Bros Chrysler Dodge Jeep Ram of Moreno Valley helped raise $1100.00 in funding for Bear Valley Elementary School with Chrysler brand's Drive for the Kids® program. The fundraising event was held on August 28th 2014
, in conjunction with Back to School Night.
"Drive for the Kids is a mutual beneficial program. We are pleased to support our local schools, and enjoy demonstrating a terrific, world class product," said Greg Donahue of Moss Bros. "Parents are genuinely interested in testing our 2014 Chrysler Town and Country minivan with all of the advanced safety, technology, and economy features, and we are happy to help raise some extra money for the school. Drive for the Kids allows us the opportunity to work together for the kids and everyone has a great time!"
In 1921 "Red" Moss, Sr. opened his first dealership in Blythe, California on the foundation of values, fairness, and teamwork.
Today, Moss Bros. Auto Group continues to expand their business and invest in their local community based on these doctrines. Helping to raise money for local schools to help advance the education of children is just one of many ways Moss Bros. gives back to the community.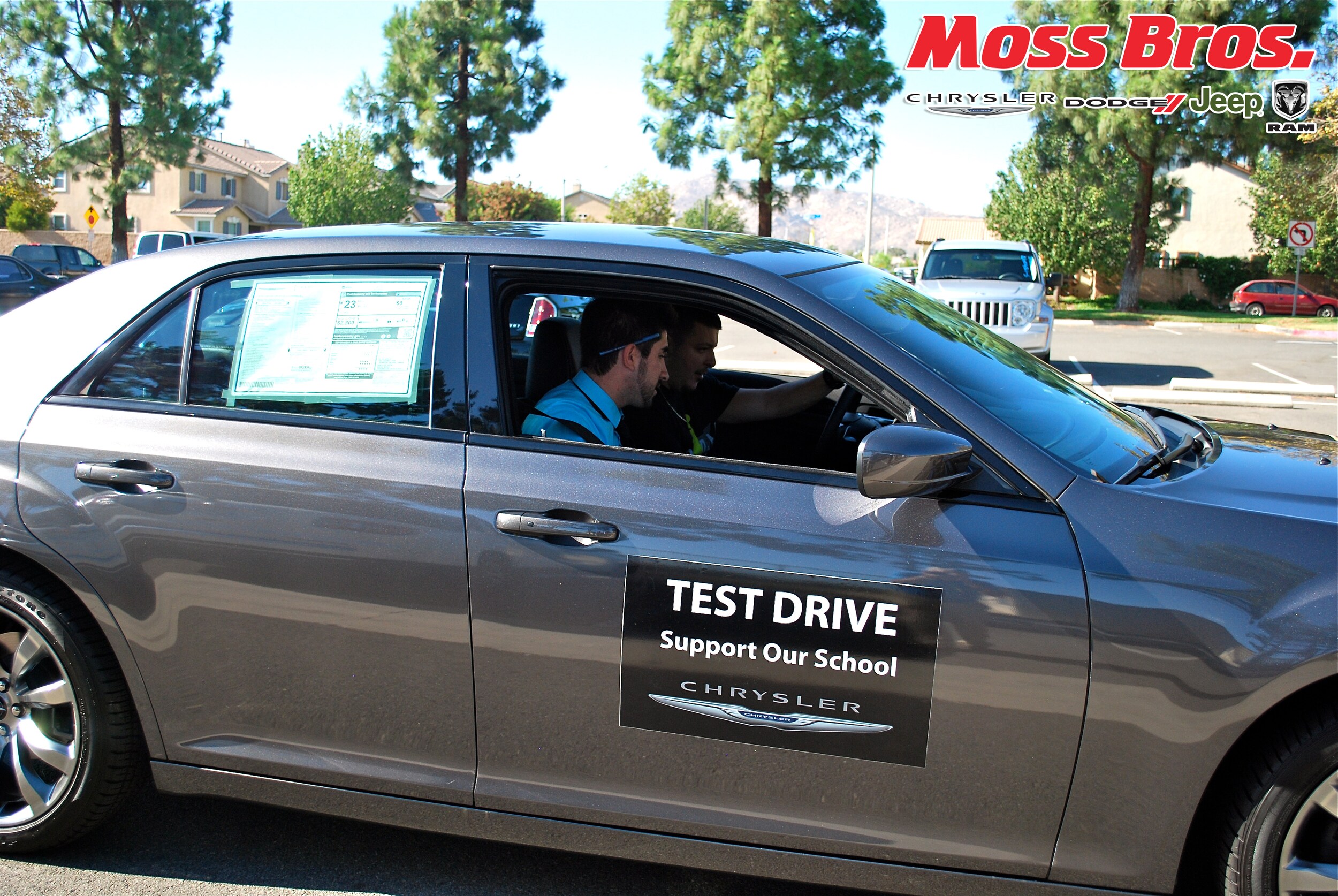 All participants of the Drive for the Kids program earned a $10 contribution to the school on their behalf from the Chrysler brand by taking a brief test drive in a 2014 model Town & Country minivan – highest ranked in loyalty 12 years in a row - as well as other Chrysler vehicles made available for test drives thanks to Moss Bros.
Moss Bros Auto Group and Chrysler are proud of this tradition of community involvement. For more information, visit
www.drive4kids.com
.