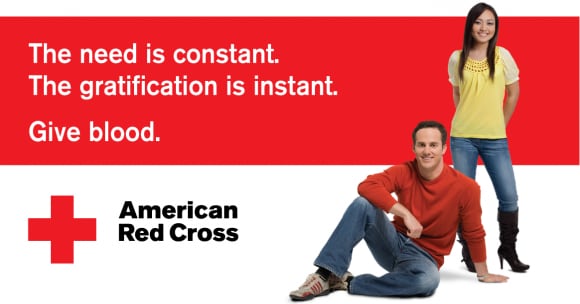 Moss Bros. Auto Group and Moreno Valley Auto Mall are proud to be teaming up with the American Red Cross to host our annual blood drive.
The American Red Cross is the single largest supplier of blood in the U.S., the Red Cross is a leader in research and testing to protect the safety of the blood supply. The Red Cross also operates the first-of-its-kind nationwide hemovigilance program to examine donor and patient adverse reactions. Data from the program is used to enhance blood product quality and safety. Red Cross experts play an important role in policies and standards for the industry. The Red Cross is constantly working to increase the availability of blood and blood products. This includes educating potential donors about healthy habits that will reduce deferrals such as for low iron, improving the yield from platelet donors and using containers that extend the time that blood can be safely shipped. Increasing diverse blood donor recruitment is critical to the future of our Nation's blood supply.
We will be hosting the event on three different days and encourage all who can, to participate and give blood. Moss Bros. Auto Group encourages all who can to donate because it is within those donations that we can play an integral role in the delivery of modern healthcare. Many life-saving medical treatments and procedures involve blood transfusions and would not be possible without a safe and reliable blood supply.
2015 Moss Bros. Auto Group Blood Drive Details:
Date: Monday December 8th from 9am to 8pm
Location: Moss Bros. Chrysler Dodge Jeep Ram in San Bernardino
1100 South E Street San Bernardino , CA 92408




Date: Monday December 15th from 9am to 8pm

Location: MVP Cars in the Moreno Valley Auto Mall

27910 Eucalyptus Ave, Moreno Valley, CA 92555




Date: Monday December 18th from 9am to 8pm

Location: Moss Bros. Chrysler Dodge Jeep Ram in Riverside

8151 Auto Drive Riverside , CA 92504