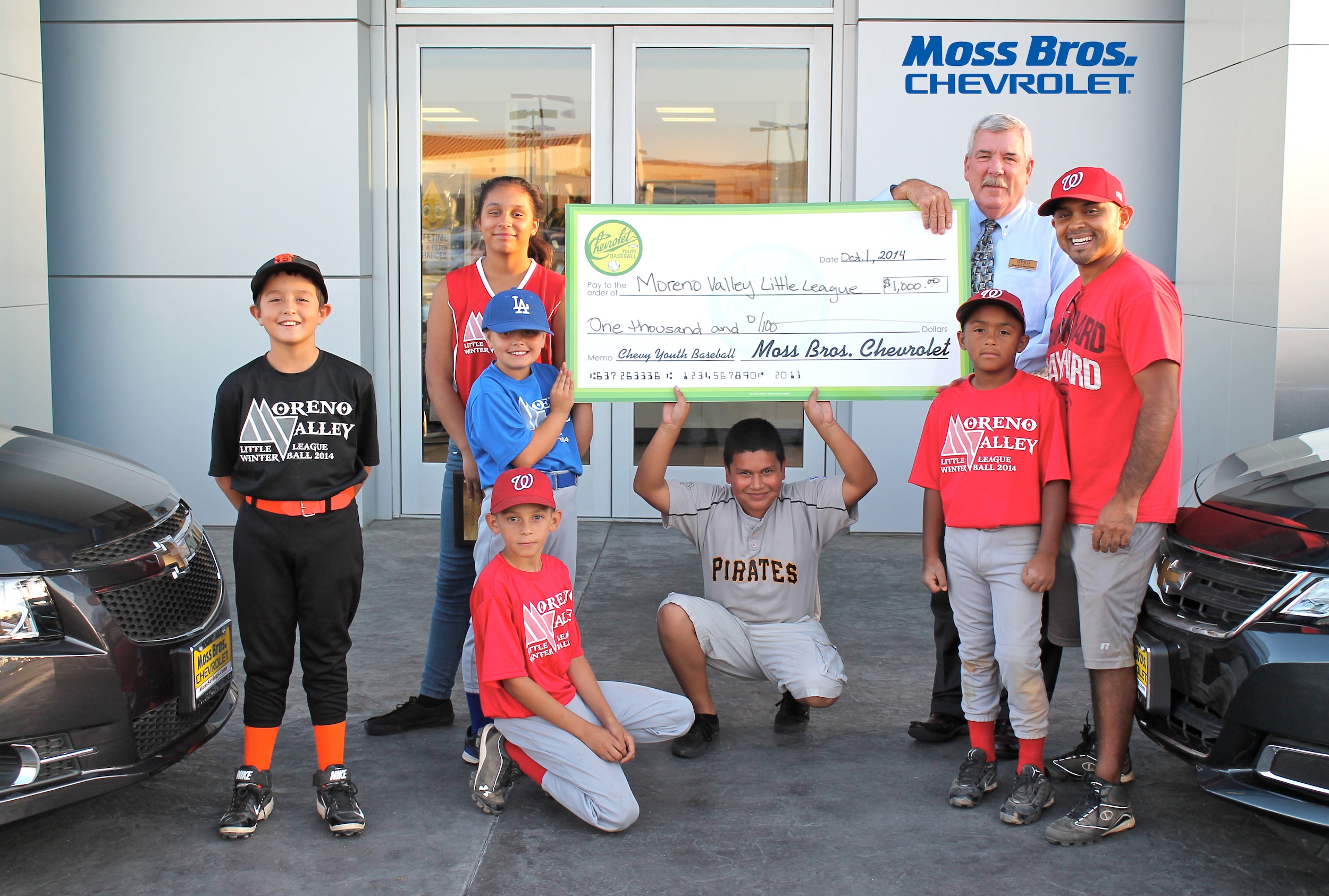 In 1939 Carl E. Stotz established the Little League baseball program. Providing a wholesome program of baseball for the children in Williamsport, Pa. Stotz goal was to build a program where the principles of sportsmanship, fair play, and teamwork were stressed. Today
the Little League program has not just spread throughout the United States, but also entire world. In fact during the most recent Little League World Series competition, a game between Las Vegas and Philadelphia measured a staggering 5 million viewers on national television.
We at Moss Bros. Auto Group share the same values embraced by the Little League organization and strive to apply them to the business that we conduct every day. To help show our support Moss Bros. Chevrolet has donated sports equipment and a check for $1,000 to the Little League of Moreno Valley. This donation will help fund an organization that we know will be the foundation for all youth that participate in the program. Greg Donahue of Moss Bros. has been working with the Little League for the past 3 years coordinating our efforts with them. "Little League baseball is so important to support because it teaches kids values they will use throughout their entire lives," said Greg.
This year marks the 75th anniversary of Little League and we at Moss Bros. Auto Group couldn't be happier to support their efforts to teach and help children grow both on and off the field.