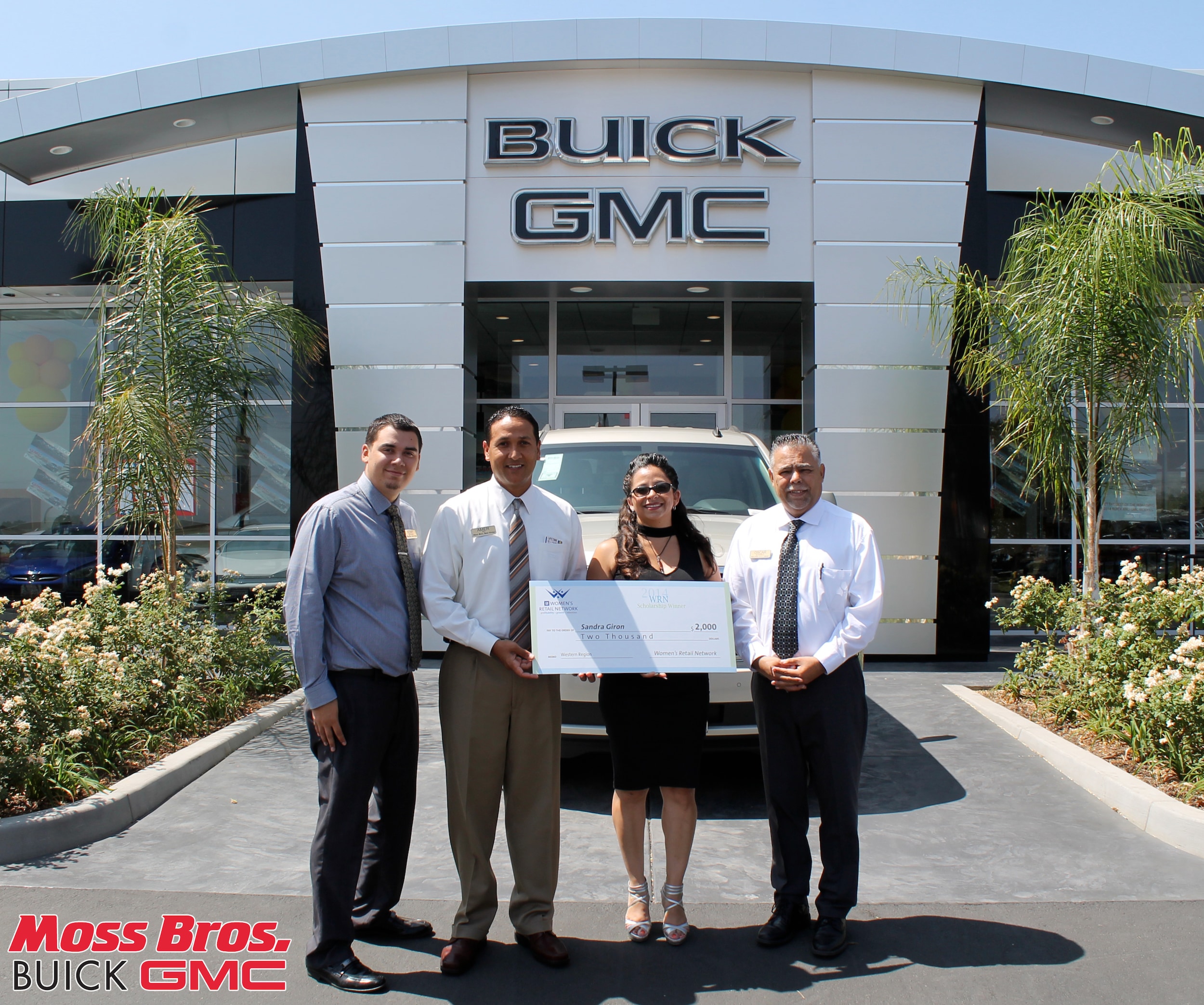 As part of the GM Women's Retail Network Scholarship, Moss Bros Buick GMC is happy to sponsor Sandra Girdon, who was awarded a $2000 scholarship.
The GM Women's Retail Network (WRN) was launched in 2001 to increase the presence of females in the General Motors dealer network. GM is the only automaker to actively recruit, train and place women as dealers. Today the WRN is working to fill the dealership pipeline with highly skilled candidates for all dealership positions. That includes offering scholarships to females pursuing an academic degree with aspirations of making a career in any aspect of automotive retail including sales, service and management.

"When I worked at a dealership earlier in my career," Giron said, "the best part was seeing the look on a customer's face when they got the keys to their new car. It was priceless. We treated all of our customers like family. I believe the key to success is focusing on the customer and building trust."

Giron is currently studying Automotive Marketing and Management in hopes of one day of managing a GM dealership. She's worked in the auto industry nearly 20 years and now specializes in finance. She juggles work, school and is the mother of seven boys.

"It is our pleasure to have sponsored such a hard working and dedicated woman," said Amer Ali of Moss Bros Buick GMC in Moreno Valley, "The WRN program was set up specifically to provide financial help for women that do exactly what Sandra does on a regular basis."
Additional information can be obtained by clicking here.