Starting in 2006, Moss Bros Auto Group became an annual sponsor for Relay for Life, an American Cancer Society event that has held a special place in the hearts of Moss employees ever since. Relay for Life is a walk event that helps fund raise for many valuable programs for those battling cancer, survivors and to bring awareness to the public. The event is an opportunity for teams to band together in one grand effort to help the fight against cancer.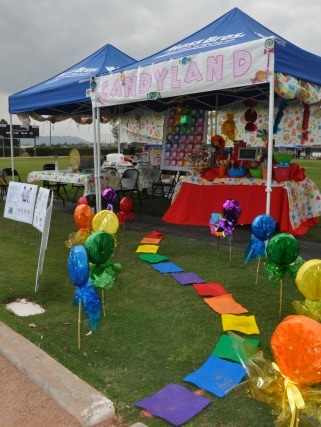 Moss Bros.' Candy Land themed booth kept the spirit of this year's event and was a real treat among all attendees. Additionally, the team added efforts which included an employee raffle, sponsorships, and many of our great customers also donated. Together, Team Moss Bros. raised over $22,000 for Moreno Valley Relay for Life which helped Moreno Valley exceed their goal of $45,000. In total, the event raised over $54,000 for American Cancer Society support programs.
Julie Pizzitola, Community Manager for Relay For Life, stated that she was grateful to Moss Bros. Auto Group for being a presenting sponsor at this year's relay and for all the hard work they put into reaching their team goal. Denita Andrews, team captain for over 19 years, has been great with rallying support and organizing the Moss Bros. team. For her relay is about remembrance and cherishing the ones that are still with us. She enjoyed walking and tracking her laps throughout the 15 hour walk. Even Southern California's Helpful Honda team showed up to help the relay teams walk around the Valley View High School track.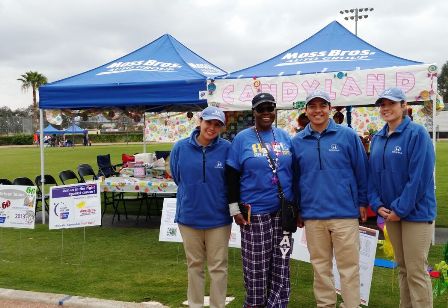 Relay for Life is a special time to remember friends, family or coworkers who may have been affected by this disease and to be able to join together with others to help contribute for this great cause.
Moss Bros. Auto Group is happy to be a part of this and many other community partnerships. For more information, please visit the Moreno Valley Relay for Life event page
Thank you to our employees and our customers for participating in our community events.