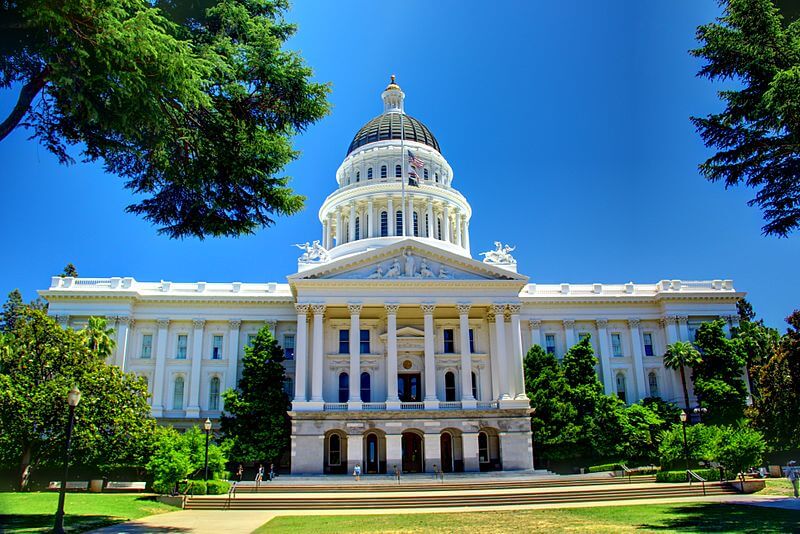 In case you're like a lot of SoCal residents who've been wrapped up in holiday celebrations lately, Moss Bros. Auto Group would like to take a minute, now that we've rung in the new year, to share some of the important changes to CA Law for 2019, in case you might have missed some of them:
Revised HOV Lane Sticker Program. (AB 544, Bloom):
GREEN and WHITE HOV Lane Decals EXPIRE Jan. 1, 2019.
The new HOV Sticker program will allow eligible low-polluting vehicles HOV lane access for four years.
If you received your green or white decal between Jan. 1, 2017 and March 1, 2018, you will be eligible to request a new RED decal which will give you access to the HOV lanes until Jan. 1, 2022.
The DMV will also issue light VIOLET color decals in 2019 that will grant HOV lane access until Jan. 1, 2023.
As part of an effort to protect sanitation workers, Drivers approaching a waste collection truck with its amber lights flashing are now required to move into an adjacent lane, if possible, and pass at a safe distance. If you can't change lanes, slow to a safe and reasonable speed.
Breathalyzer Ignition Locks for DUIs (SB 1046, Hill):
Between Jan. 1, 2019 and 2026, repeat offenders for DUI or those who receive a first DUI offense and have caused injuries, must install a breathalyzer on the engine ignition (IDD) for a period of 12 to 48 months. These regulations apply to DUI infractions involving alcohol consumption or the combined use of alcohol and drugs. Installation of compliant devices must be preformed by a state-approved vendor.
Revised SMOG Verification Exemptions and Fees (AB 1274, O'Donnell):
The exemption from smog verification for vehicles that have been purchased new will extend from six to eight years. During the two years of this exemption, the vehicle owner will not have to do the smog check but pay $25. The charge of $20 during the first six years of exemption to verify smog will continue.
Driving Privileges for Truant Minors (AB 2685, Lackey):
Courts will no longer be able to suspend, restrict or delay issuing a minor's driver's license for one year for truancy or for being under the guardianship of the state. Existing suspensions or delays reported to the DMV prior to Jan. 1, 2019 will remain in effect.
Unsafe or Unattached Loads on Vehicles (AB 1925, Choi):
The DMV must include at least one question on 20 percent of knowledge tests (written exams) on traffic laws about California's unsecured load code. The purpose is, in part, an effort to verify that applicants understand that abandoning or dumping any animal is a criminal offense.
Temporary Paper License Plates (AB 516, Mullin):
Authorized California dealers must now place a paper plate with a number and expiration date on every vehicle they sell, whether new or used. The objective is to reduce the number of offenders passing through payment booths and improve road safety. Avoid the ticket - Put your plates on your vehicle as soon as you get them.
This law mandates a fine for vehicles and motorcycles with "modified or excessively loud exhaust or muffler systems." Previously, violators could avoid the fine if they corrected the problem.
Changes for Motorized Scooters (AB 2989, Flora):
Riders over 18 years old will no longer need to use a bicycle helmet to use a motorized scooter. It also prohibits riding a motorized scooter on highways with a speed limit greater than 25 mph, or roads with a speed limit greater than 35 mph, unless it is within a marked bikeway.
This law extends the felony hit-and-run provisions to include cyclists on bike paths, requiring a cyclist involved in a collision to stop at the scene of an accident.
Fix-it Tickets for Minors not Wearing Helmets (AB 3077, Caballero):
This law provides law enforcement to issue a "fix-it ticket" to anyone under 18 who doesn't wear a helmet while on a bicycle, skateboard, or skates. It is correctable if the minor completes a safety course and gets a helmet that meets safety standards within 120 days of the ticket being issued.
Gender Identity for you CA ID/License: (SB 179, Atkins):
With this new law, people who apply for a license or identity card will have the option to select their own gender, which includes the categories for female, male or non-binary. Those who choose the "Non-binary" option will receive a card with an "X" gender category.
References:
https://www.dmv.ca.gov/portal/dmv/detail/pubs/newsrel/2018/2018_90
https://www.sacbee.com/news/politics-government/capitol-alert/article223367915.html