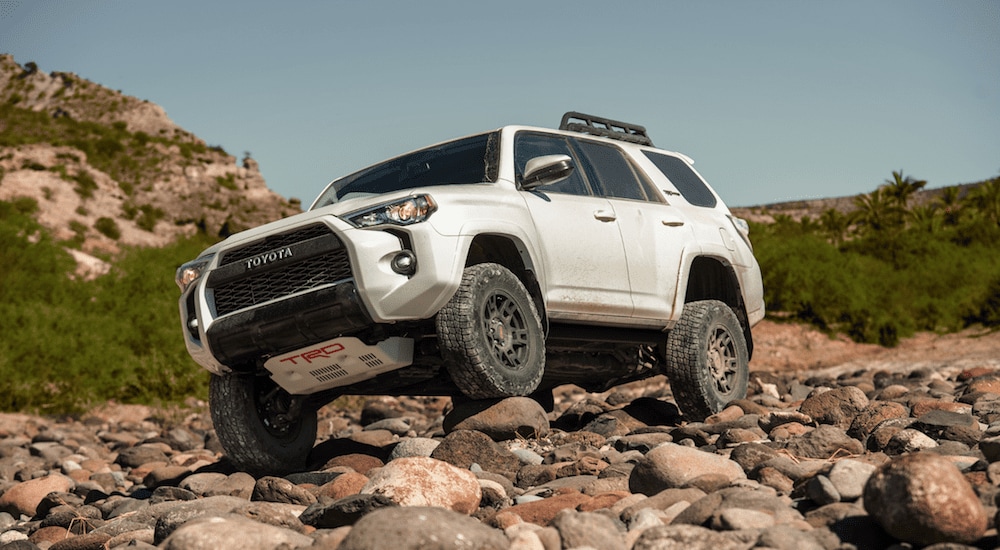 Of all the paths you take in life, make sure some of them are dirt. And make sure you're in a 2019 TRD Pro 4 Runner when you do it. We here at Moss Bros. Toyota of Moreno Valley, test drove it, so you can buy and drive; trust us when we say, it's worth EVERY penny.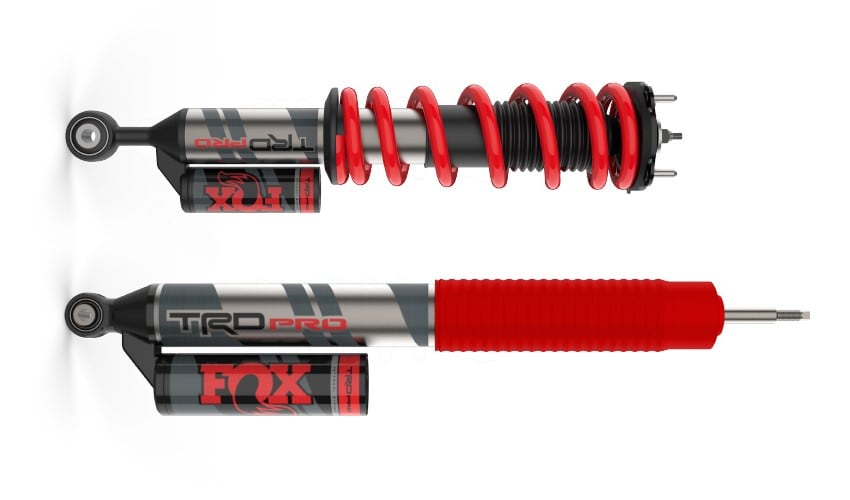 If you love the outdoors and getting your feet dirty, the 2019 TRD Pro 4 Runner will get you there. With Fox 2.5 Internal Bypass Shocks - mated to Toyota TRD Springs, the '19 TRD Pro gives you a plusher ride even when you're running over the world. It swallows everything up so you feel nothing but a smooth and comfortable ride, no matter what terrain. Sitting comfortable on Nitto P265/r7017 tires, this beast rides so quietly while it demolishes whatever is in its path.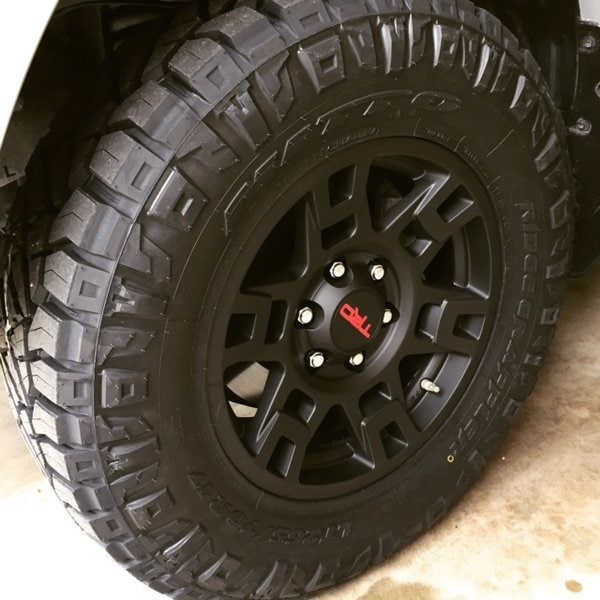 Equipped with a roof rack, this SUV will hold your gear, bikes, campers, whatever it is you want to bring along, and keep it secure while still looking aggressive and tough. With multiple color match options, the TRD Pro 4 Runner never gets old to look at. Here at Moss Bros Toyota, our favorite color option that we offer is a very sexy black on black with red stitching and accessories, which gives you that low-key vibe while standing out against almost any terrain you put it on.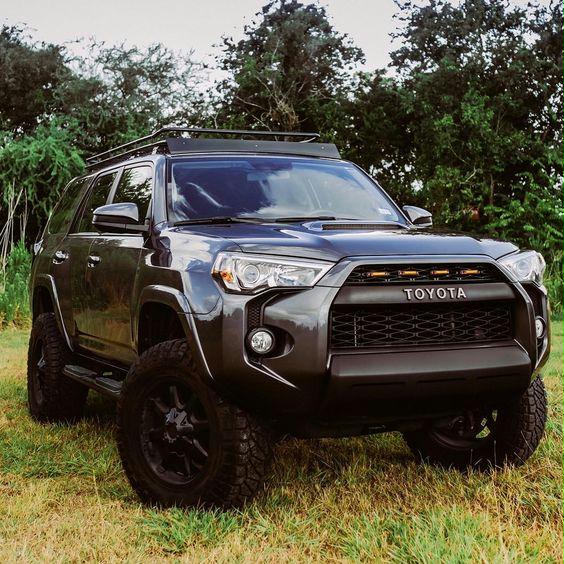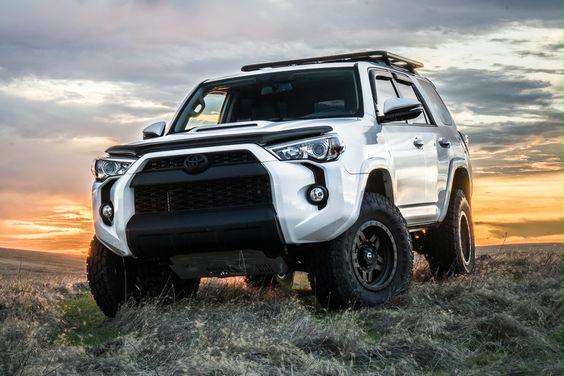 The ground clearance of the 2019 TRD Pro 4 Runner is 9.6 inches. This leaves ample room to clear rocks, mud, sand and snow in whatever weather. It has an approach angle of 33 degrees and a departure angle of 26 degrees, ensuring you to have the truck to over power anything in your way. You can let your friends know that if they every get stuck, to give you a call.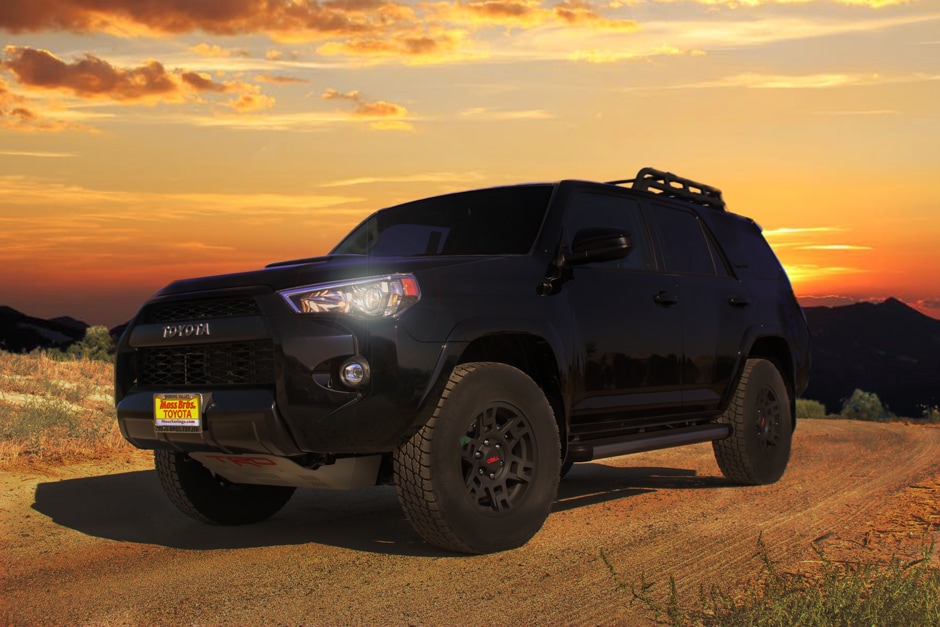 The 4.0L V6 engine give you the towing capability and power to haul with the best of them. Whether its a boat, another car, or moving mountains for fun, this 4x4 off-roading machine will get the job done, and then some. Whether you're towing 5,000 pounds across the country or just driving up to the top of the world, crossing every hill and mountain to get there, the 2019 TRD Pro 4 Runner is the vehicle for that job.