The Southern California Food Allergy Institute had this to say, "With their generous donation of our Food Lab van in 2020, we we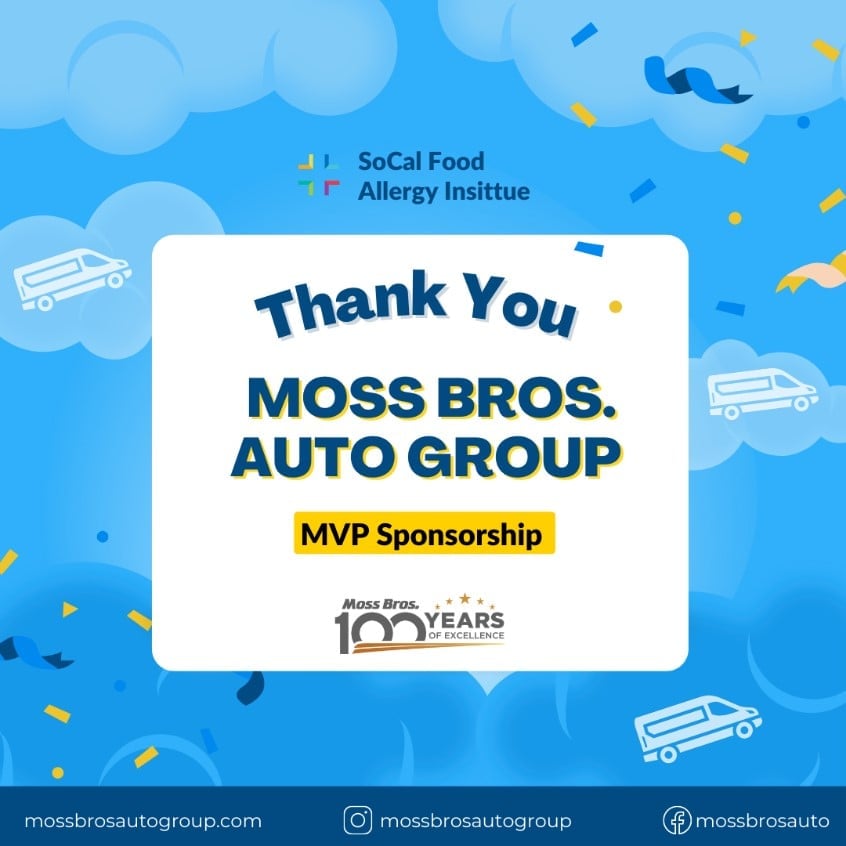 re able to invest in a
larger Food Lab facility while providing us the ability to safely transport our patient doses to our clinics.
We would like to take the m
oment to thank Moss Bros. Auto Group for helping sponsor our very first patient event and their continued commitment to
#foodfreedom
!"
?The
Southern California Food Allergy Institute
is a nonprofit that is
revolutionizing
food allergies. To date, they have collected more than a trillion data points that allows them to use high-powered mathematics and analytics to best understand food allergies and how to safely treat each child's unique food allergies with an individualized treatment plan.