83 years ago the Little League baseball program was created by Carl Stotz. Started in Williamsport, PA, home of the Little League world series today. Now Little League has a mark in every state of the Union and many countries around the world, its popularity is as high as it has ever been.
Here at Moss Bros. Auto Group, we fully support Little League and all the incredible things the organization has done for youth baseball by providing a check for $500 to Little League of Moreno Valley. The donation will help fund one of the biggest organizations when it comes to youth sports in the country. Greg Donahue of Moss Bros. who has been working with Little League for the past 11 years, coordinating efforts for the Auto Group and the organization said, "Little League teaches children fundamentals, teamwork, and lessons they will carry on for the rest of their lives, as well as helping make life lasting friends."
It has been 83 years going strong for Little League, and we here at Moss Bros. Auto Group are so happy to support youth baseball and Little League to watch these children grow from their time in the organization.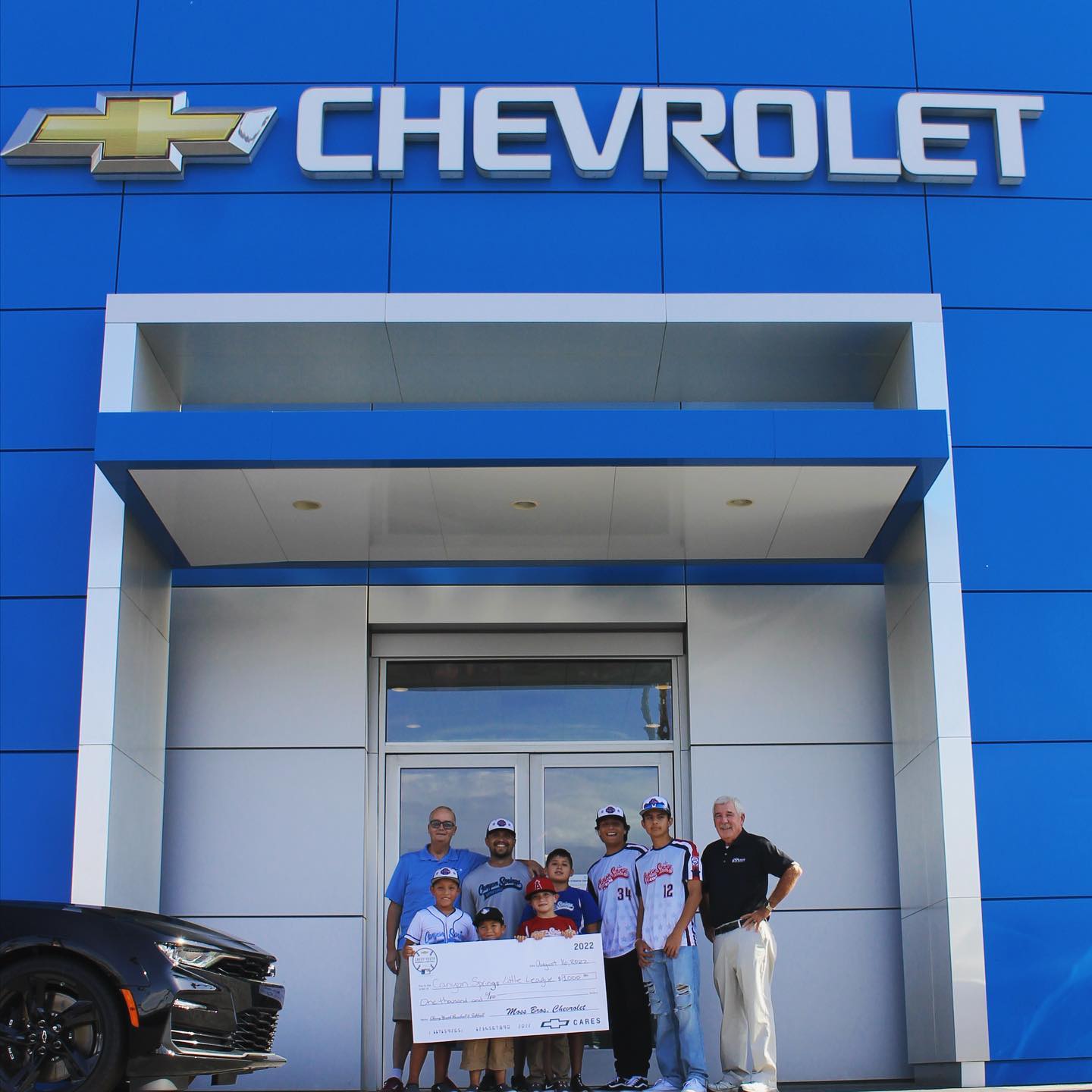 ?