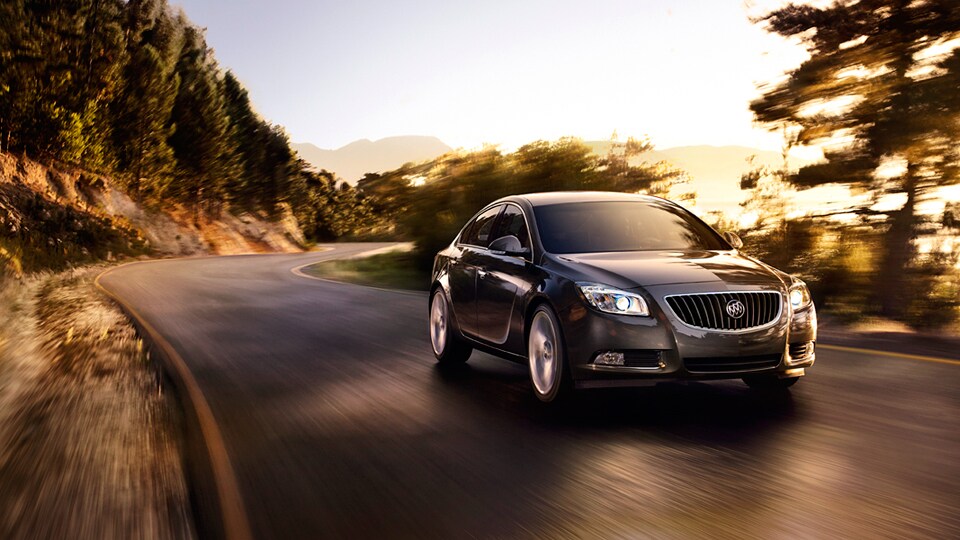 You can drive in style with a Buick, as consumers have known for over 100 years. Originally founded as a standalone company, Buick was purchased by General Motors to stand as their luxury brand, and since then, the name Buick has conveyed certain standards of design, aesthetics, and comfort that are essentially unrivaled in the auto industry. As the oldest currently active American car make, would you expect anything less?
Here at Moss Bros. Auto Group, we have LaCrosses, Regals, Enclaves, Encores, and Envisions to choose from, so you know that you'll see a wide variety of Buick models. Because there are so many different models, the ideal way to search for a car is to first determine what sorts of features you want. Do you need more expansive interior space? Or is the outside aesthetic the most important thing? Once you've decided on the look and feel of your Buick, it will be much easier to step into our Moreno Valley dealership, which is conveniently located for those driving from Corona, Riverside, Temecula, San Bernardino and Ontario.
Of course, if you are struggling with your search and want to speak with an expert to help guide you in determining what kind of Buick you want, you should absolutely give us a call 1-855-777-2778. Our representatives are well trained to provide you the best advice possible so you can drive off in the car of your dreams. And rest assured?any Buick you buy might very well become the car of your dreams.
Contact Moss Bros Buick GMC
Sales Department Hours
Monday

8:30am - 9:00pm

Tuesday

8:30am - 9:00pm

Wednesday

8:30am - 9:00pm

Thursday

8:30am - 9:00pm

Friday

8:30am - 9:30pm

Saturday

9:00am - 9:30pm

Sunday

9:30am - 9:00pm
Service Department Hours
Monday

7:00am - 5:30pm

Tuesday

7:00am - 5:30pm

Wednesday

7:00am - 5:30pm

Thursday

7:00am - 5:30pm

Friday

7:00am - 5:30pm

Saturday

7:00am - 5:00pm

Sunday

Closed