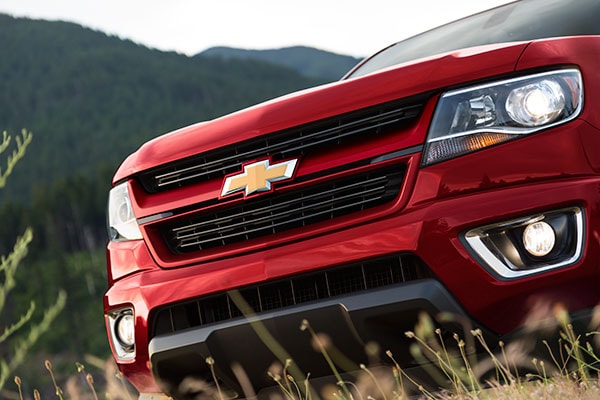 Chevrolet has been mentioned in more songs and movies than probably any other automobile ever created, and it's easy to understand why. It has long been one of the leading brands of General Motors, and the auto manufacturer celebrating over a century in business. With over 100 years of expertise, Chevrolet produces some of the most dependable and long lasting vehicles on the market today. Here at Moss Bros. Auto Group, we have Chevrolet models in all shapes, sizes, and years, allowing consumers plenty of options when making their automobile purchase.
Currently, we have Corvettes, Cruzes, Silverados, all-new Colorados and more in stock, so there really is a huge variety to choose from. To make a car purchase, the best idea is to start narrowing down by needs: whether you need a pickup truck, whether you need a new car, whether you need additional seating. By doing so, you can make a process that would be a headache into a rewarding comparative shopping experience. Chevrolet has so many different models of cars that there really are options for everyone.
If you're interested in purchasing a Chevy, join us down at our Moreno Valley Chevrolet location serving Riverside and the Inland Empire to browse our models and ride off with one today. If you want to do a little homework before you arrive, the best thing to do would be to call our dealership so that one of our very experienced representatives can assist you in picking out the car of your dreams. Call 855-777-2778 and begin the process of making your dreams a reality.
Contact Moss Bros. Chevrolet
Sales Department Hours
Monday

8:30am - 9:00pm

Tuesday

8:30am - 9:00pm

Wednesday

8:30am - 9:00pm

Thursday

8:30am - 9:00pm

Friday

8:30am - 9:30pm

Saturday

9:00am - 9:30pm

Sunday

9:30am - 9:00pm
Service Department Hours
Monday

7:00am - 5:30pm

Tuesday

7:00am - 5:30pm

Wednesday

7:00am - 5:30pm

Thursday

7:00am - 5:30pm

Friday

7:00am - 5:30pm

Saturday

7:00am - 5:00pm

Sunday

Closed