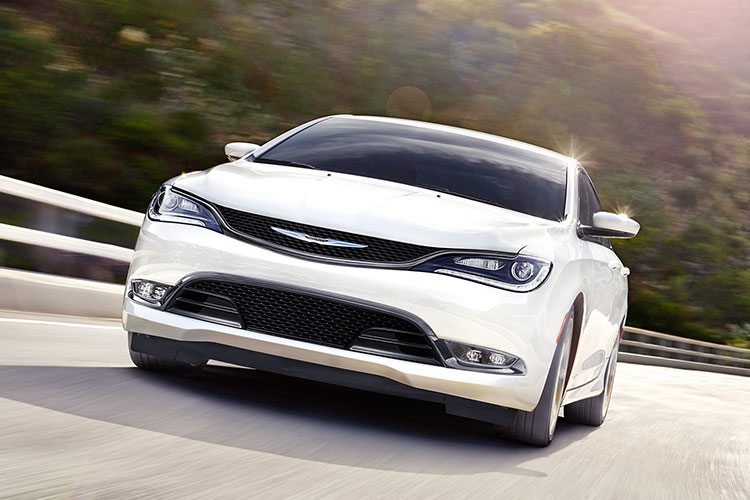 There are few companies that produce more finely crafted automobiles than Chrysler, and there are still fewer that have produced them for as long as Chrysler, which has been in business since 1925. In recent years, the company has partnered with Italian auto manufacturer Fiat, which has allowed both companies to surge into the next decade with newfound creativity and purpose. Here at Moss Bros. Auto Group, we have many different models of Chrysler vehicles, so it really is a question of what different features you want on your automobile.
With 300, Pacifica, Pacifica Hybrid, and the all-new Voyager, we have a great selection of some of Chrysler's best models. You can pick up any of those vehicles in whichever trim you desire, so the combinations and permutations of what kind of car you could purchase number somewhere in the hundreds. Obviously, your goal before heading into our Moreno Valley dealership is to narrow your choice as much as possible be deciding on certain factors before you even take a look at one of our cars.
However, if this is your first purchase of a car or if you're just not sure what factors should even be the most important for you, we're here to help. Our representatives have years of experience helping people from Corona, Riverside, Temecula, San Bernardino, and Ontario discover exactly what they're looking for from their Chrysler purchase. With such a big purchase ahead of you, it's important to consult the experts, so if you require any assistance, always feel free to call us at 1-855-999-8991.
Contact Moss Bros. Chrysler Dodge Jeep Ram Riverside
Contact Moss Bros. Chrysler Dodge Jeep Ram San Bernardino
Contact Moss Bros. Chrysler Dodge Jeep Ram Moreno Valley
Sales Department Hours
Monday

8:30am - 9:00pm

Tuesday

8:30am - 9:00pm

Wednesday

8:30am - 9:00pm

Thursday

8:30am - 9:00pm

Friday

8:30am - 9:30pm

Saturday

9:00am - 9:30pm

Sunday

9:30am - 9:00pm
Service Department Hours
Monday

7:00am - 5:30pm

Tuesday

7:00am - 5:30pm

Wednesday

7:00am - 5:30pm

Thursday

7:00am - 5:30pm

Friday

7:00am - 5:30pm

Saturday

7:00am - 5:00pm

Sunday

Closed