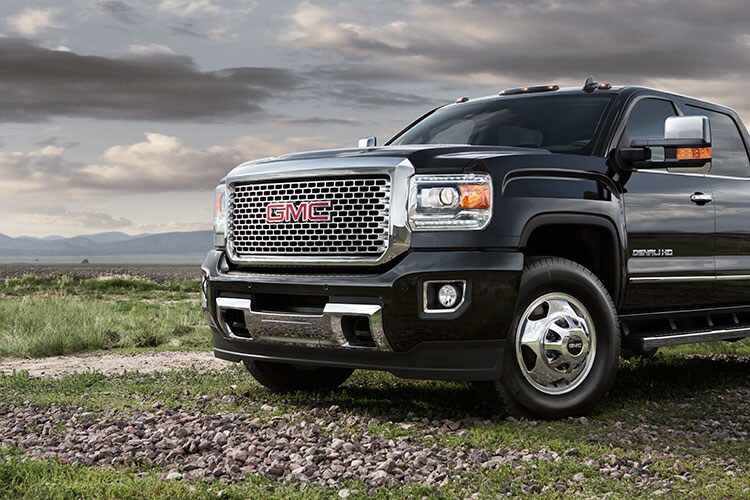 Not to be confused with General Motors, its parent company, GMC has been a long-lasting producer of dependable, rugged automobiles for Americans since the early 1900's. If you're looking for a truck, van, military vehicle or a sports utility vehicle, then there are few makes that you can turn to that are better suited for you than GMC. Determining which type of rugged, all-terrain vehicle you want is the next step, since there are so many.
Even looking at the names of the different models in our inventory here at Moss Bros. Auto Group, Yukon, Acadia, Sierra, Terrain, and all-new Canyon, you get that sense of exploration and adventure that has marked the GMC brand for almost a century. Whether you're driving in from Corona, Temecula, Ontario, Riverside, or San Bernardino, you can guarantee that you'll be able to purchase a fine, rugged vehicle when you purchase a GMC.
With SUVs, trucks, and more, though, it becomes important to make sure that you're getting exactly what you want when you purchase a GMC vehicle. Do you need more passenger space? Then an SUV is clearly a better option than a truck. If cargo space is more important, though, and you'll be hauling gear for your next fishing trip, then one of the many GMC truck models would serve you best. Of course, if you have some more nuanced preferences, we're happy to help you choose. Just give us a call at 1-855-999-8991 and our well-trained representatives will help you out.
Sales Department Hours
Monday

8:30am - 9:00pm

Tuesday

8:30am - 9:00pm

Wednesday

8:30am - 9:00pm

Thursday

8:30am - 9:00pm

Friday

8:30am - 9:30pm

Saturday

9:00am - 9:30pm

Sunday

9:30am - 9:00pm
Service Department Hours
Monday

7:00am - 5:30pm

Tuesday

7:00am - 5:30pm

Wednesday

7:00am - 5:30pm

Thursday

7:00am - 5:30pm

Friday

7:00am - 5:30pm

Saturday

7:00am - 5:00pm

Sunday

Closed