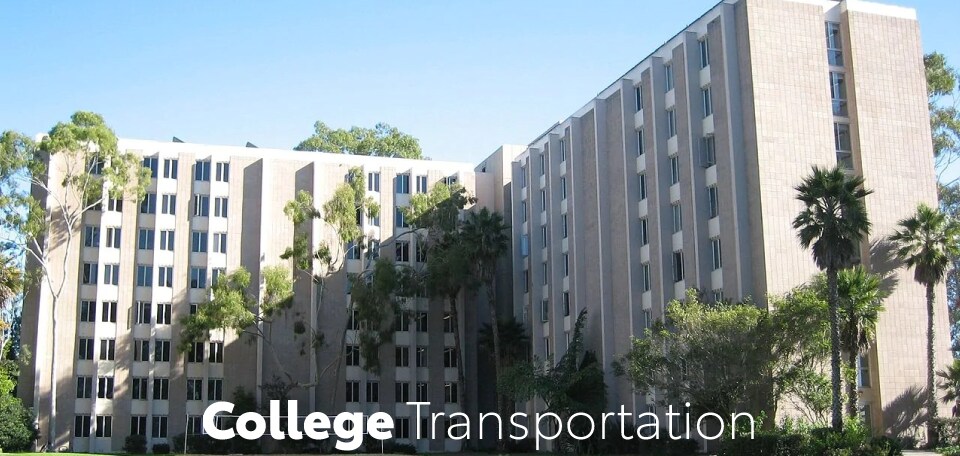 A New Journey Begins...
Sending a child off to college is a big moment. It signifies a new beginning for your child and for yourself. And as you think back on all the years gone by to question if you've prepared them for the challenges ahead and for the adventures they will take, know you are not alone.
Of the many concerns a parent or guardian may have during this transition is transportation for their child. Owning a vehicle is important for students who may be attending school far from home. A vehicle will allow them to travel conveniently around their college town and home to visit family. Because they may be far from home, the vehicle needs to be reliable and safe as well as an economical choice.
Tips on Purchasing a Vehicle for a College Student
Set a budget

Whether you or your child will be responsible for the payments or cost of the vehicle, make sure it is a manageable expense. While a used vehicle may be the more obvious choice, there are many new vehicles that are economical and come with the perks of manufacturer incentive.

Pay attention to the age of the vehicle

This vehicle needs to reliable. It's advisable to purchase a model that is less than eight years old and that is in good condition. The age range will also ensure that replacement parts are available at a reasonable expense.

Budget for insurance

Vehicles have recurring expenses, on of which is auto insurance. Check rates and maintain a good driving record to keep this expense under control.

Check that MPG

Fuel economy is important. If your child will be on the go, you'll want something they can afford to put gas in. Look for low fuel consumption vehicles to minimize financial impact.

Consider vehicle safety

Safety is a crucial consideration. Many of today's new cars are equipped with state-of-the-art safety features such as emergency braking and land departure warning systems. An older vehicle may not have these same capabilities. Take time to note what options the vehicles you are looking at have. It may just be the tie breaker between two excellent options.
Best Affordable Vehicles for College Students
Moss Bros. has compiled a list of models great for college students. These vehicles offer an affordable, reliable, and all-around practical choice to get them off to school.
Wagons & Hatchbacks - Flexible Cargo Space. Efficient Mileage. Affordable.
We believe wagons and hatchback vehicles are great options. These vehicles have the cargo capacity to get them loaded and off to school while still maintaining good fuel economy and with an affordable price tag.
Chevrolet Sonic
Toyota Yaris
Honda Fit
Honda Civic Hatchback
Toyota Corolla Hatchback
Volkswagen Golf
SUVs - Spacious. Safe. Rugged. Reliable.
If a wagon or hatchback is not your style, a small SUV may be another great option.
Honda HR-V
Toyota RAV-4
Jeep Renegade
Jeep Compass
Volkswagen Tiguan
Chevrolet Trax
Sedans - The Practical Commuter
For the classic sedan, you have lots of options:
Toyota Corolla
Honda Civic
Chevrolet Cruze
Dodge Charger
Volkswagen Jetta
Extra Credit
One last point to consider: At this point in their lives, college students will be starting out on their credit journey. It's not a bad idea to have an auto loan under your student's name. They are likely to be required to have a co-signer, but the ability to start building credit the right way will be a good lesson learned.
The Journey Starts Here. Ask our Experts