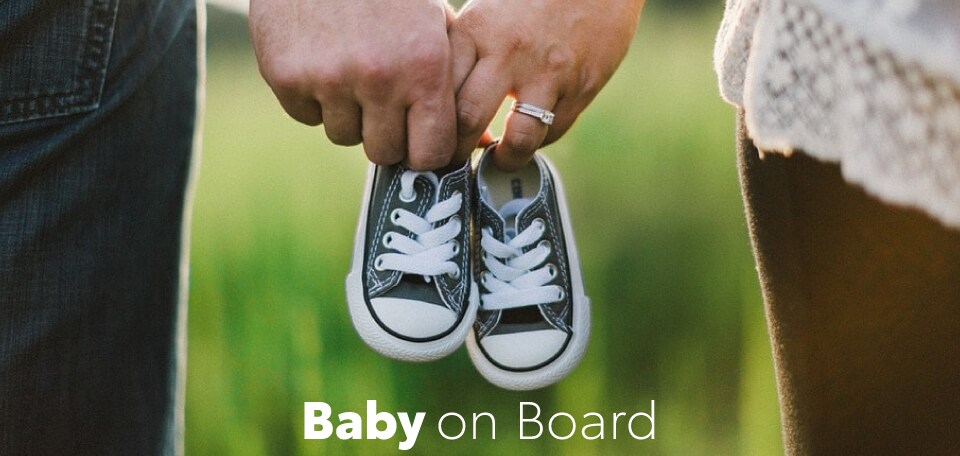 Plan Ahead for Your Next +1
Expecting parents are often overwhelmed with excitement, anticipation, and joy as they prepare to bring home the newest addition to their family. These jubilant feelings sometimes become overwhelming as the realization of the life change sets in. There is simply SO much to do.
In addition to preparing the household with baby clothes, cribs, toys, car seats, and binkies, many parents realize that greater changes are needed. Among these changes is often the purchase of a new vehicle. Whether it's the need of a larger vehicle for an expanding family or something safer for the precious new little bundle of joy, choosing a new car, truck, SUV, or minivan becomes a top priority.
Deciding on what new vehicle to purchase, to say the least, is not the same process now as it might have been pre-baby. This decision takes thought. After all, you have a new tiny person needing you to get it right. Here are some items to consider when looking for your new vehicle.
Overall Value
Babies are expensive. Cute, but costly. When selecting a new family car for that new baby that needs to be protected and safely transported, value will be very important. When we talk about value, we define it as affordability, reliability, fuel economy, and depreciation.
Determine the vehicles that fit comfortably in your price range and monthly budget. Consider the insurance costs, driving costs such as gas and maintenance, and how that vehicle will hold value over time for when your needs change and selling or trading it in will be beneficial.
Moss Bros. Auto Group represents 10 new car manufacturers with a broad selection of vehicles great for bringing home baby. Stop by today for the opportunity to shop all of them from one location. We're One Group with One Goal - to serve you. Allow us make shopping for the right vehicle for your family easier than it's ever been.
Safety
Safety for your little one is probably priority number one. Parents need to know and be assured that their child is safe and protected at all times. This is a very big deal to car manufacturers as well. There are constant evolutions in available safety features across all brands and vehicle classes. At present, here's a list of those safety features we recommend to new parents.
LATCH (Lower Anchors and Tethers for Children)

LATCH is required on most vehicles manufactured on or after Sept. 1, 2002. These anchors and tethers allow for proper installation of car seats. Most vehicles are equipped with multiple anchors and tethers. If you have more than one child using a car seat, make sure your vehicle is equipped with enough LATCH devices to secure all children.  Refer to the vehicle's owners manual for proper installation of your child's safety seat.

Blind-spot monitoring

Blind-spot monitors alert drivers to other vehicles around their vehicle that they may not be able to see when using the side and rearview mirrors. Blind-spot monitors can be especially helpful on the busy roads of Southern California where road conditions and surrounding vehicle conditions can change rapidly.

Collision avoidance systems

These systems, such as Toyota Safety Sense™ and Honda Sensing™, are designed as a bundle of active safety features mean to protect you and your passengers from harm. These bundles often include forward and rear collision warning, auto braking capability, and lane departure warning and prevention. Using radar and cameras, these features can be real life-savers.

Parking sensors

Parking sensors alert drivers to objects, including children and pets, that are in the path while parking. Very useful in densely populated areas where the presence of children and pets are prevalent and where parallel parking is common.
Additional safety features to evaluate include traction control, back-up cameras, and crash-test information available from the Insurance Institute for Highway Safety (IIHS) or the National Highway Traffic Safety Administration (NHTSA).
Cargo and Passenger Space
Babies require a lot of stuff. Leaving the house to run an errand with a baby often looks very similar to packing for a three day weekend. There's strollers, diaper bags, snacks, and ... stuff. It stands to reason that having ample cargo space will be a highly coveted feature of your post-baby vehicle. Plus, you have to think of these items as additional to the things that currently occupy your vehicle's trunk - such as sports equipment, emergency supplies, briefcases, that case of water you keep meaning to bring into the house, etc.
Also consider how many people you need to fit in the vehicle at one time. Do you drive carpool? Are you responsible to the transportation of grandma or grandpa in additional to your new hitchhiker? Plan to seat everyone as comfortably as possible.
We recommend that you realistically evaluate your needs to determine if a sedan, wagon, crossover, SUV, or minivan will be your new best friend. There are economical and high-end options in all classes of vehicle.
Need Help Deciding? Ask our Experts!