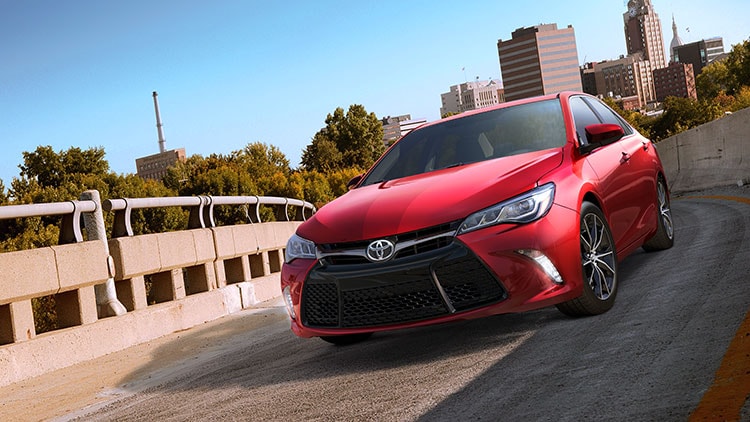 When consumers think of a dependable automobile brand, they often think of Toyota, the Japanese auto maker and creator of the award-winning Prius. From Camry to Corolla, and from Tacoma to Tundra, Toyota has become one of the most ubiquitous automobile brands in the entire United States. Here at Moss Bros. Auto Group, we sell several Toyota makes and models from our Moreno Valley Toyota dealership, serving our customers from Temecula to Riverside and from Ontario to San Bernardino.
Moss Bros. believes in putting the consumers first, so at any of our dealerships, whether you're looking to purchase a Toyota or not, our aim is to make you feel as comfortable as possible asking any questions you may have. With over 1000 new and used vehicles to choose from, there is no shortage of choices, so asking questions and expressing concerns can be a great way to start narrowing down your options. Call to speak with one of our associates at our Moss Bros. Toyota dealership at 888-330-2060.
No matter what kind of vehicle you want to drive, whether it's a sedan or a two door pickup, we can work to accommodate almost any request. We have new and used Toyotas, but we also have several other brands, including Volkswagen, Honda, Dodge, and more. With dealerships in San Bernardino, Riverside, and Moreno Valley, anyone from the Inland Empire and beyond can walk in, purchase a vehicle, and rest assured that they are getting the best possible deal on a new or used automobile.
Contact Moss Bros. Toyota
Sales Department Hours
Monday

8:30am - 9:00pm

Tuesday

8:30am - 9:00pm

Wednesday

8:30am - 9:00pm

Thursday

8:30am - 9:00pm

Friday

8:30am - 9:30pm

Saturday

9:00am - 9:30pm

Sunday

9:30am - 9:00pm
Service Department Hours
Monday

7:00am - 5:30pm

Tuesday

7:00am - 5:30pm

Wednesday

7:00am - 5:30pm

Thursday

7:00am - 5:30pm

Friday

7:00am - 5:30pm

Saturday

7:00am - 5:00pm

Sunday

Closed